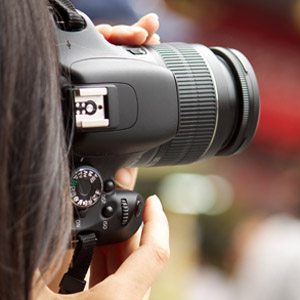 I've seen lots of different promotions from photographers who have run different competitions and many that do charity work but this marketing campaign is a little different.
The biggest difference is that you will be raising funds for charity but you'll also be making some money for your own pocket too.
What you need
1. Friends
Not just any friends, but lots and lots of what my wife likes to call my "photo friends". To be more specific, you need a network of photographers either locally or nationally that photograph the same sort of subject as you (babies, pets, seniors etc).
The next thing you have to do is convince them all that you have a wonderful idea for a marketing campaign and it's not going to cost them too much time or money.
You will need to have all the photographers on board before you begin the promotion of the competition.
2. A Charity
It does help if you choose a charity which will help you with your marketing and promotion. Ideally your charity needs to reflect your area of expertise so if you are a pet photographer then work with animal shelter, if you're a baby photographer then a children's hospital might be your choice.
3. Judges
They don't have to be celebrities but it's certainly wouldn't hurt if they were. Obviously they can't be the photographers entering images but if you manage to sign up a couple of industry experts with judging experience all the better.
4. A Prize
As you will have a number of different photographers entering the competition then it's highly likely that there will be quite a big difference in product pricing. This means that if you offer a wall art as a prize then technically the prize will differ in value.
The easiest of prizes is something like an iPad with high street shopping vouchers for the runners up.
As the photographers you sign up to the competition will be paying for the prize then it does depend on how many photographers there are when it comes to choosing a prize.
The Promotion
A national/local competition helping raise funds for [insert charity name] [insert set fee] of your shoot fee will be donated to [insert charity name]. Your favourite image will be submitted into the competition and you will be in with a chance of winning [insert prize]
There are also [insert number] runners up prizes of [insert runners up prize].
At the end of the year the judges will select the [insert charity name] [insert specialisation] photographer of the year.
Promoting the competition
Work together with the other photographers on marketing material and press releases. It is probably worth having a pool of promotional cash for advertising and flyers.
Blogging is essential of course so having some standardised text for all of the photographers to use and adapt would be helpful. Encourage all of the participating photographers to blog their latest submissions. It might be worth creating a small WordPress or Tumble blog dedicated to the competition. This could be your hub for promotion.
Create a Facebook page to help with the promotion. Each photographer could then share their latest submissions and a few thoughts along the way.
Create a Twitter hashtag for sharing submissions.
Create an album for images on your Google+ account.
Share blog posts and images on StumbleUpon and other bookmarking sites.
Create monthly slideshow videos of the best images and post them on YouTube.
Moving forward
After the first year is done and the winners announced why not create a book of the best images via Blurb (or similar) that can be sold to raise additional funds for your charity? It can also be gifted to the winners and runners up (the subjects not the photographers).
*The Current Photographer website contains links to our affiliate partners. Purchasing products and services through these links helps support our efforts to bring you the quality information you love and there's no additional cost to you.
Michael has been working as a photographer for the last ten years. In that time he has shot over 100,000 peoples' portraits and worked in four different continents. In 2001 Michael graduated with a degree in photography from Manchester Metropolitan University.