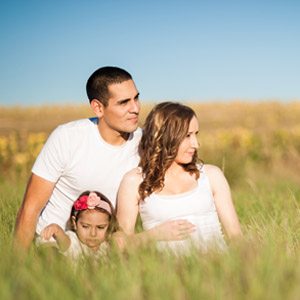 The one great things about the changing seasons is the fact that we can all jump on the promotional bandwagon and take advantage of the numerous holidays throughout the year.
In a way people almost expect a seasonal offer. A couple of days after valentines day I got a call from a potential client asking me what my mothers day offer was! They found my website had a quick look round and after they couldn't find anything they gave me a call. Luckily I had an offer prepared, I just hadn't launched it yet.
There are plenty of photographers out there that will be offering all manner of deals throughout the year so it's your goal to try and do something different. If you can't make it different then do it better!
Here's a couple of ideas that you could use in the coming months. Really these are ideal for portrait studios aiming at a young family.
Mothers Day
Free box of chocolates for every mum that books a session on [insert dates]
Photo-shoot and beauty treatment bundled gift voucher
Team up with a local spa and put together a special mothers day offer.
The little chef surprise
Cupcake decoration photoshoot. Client walks away with a print and a cupcake for mum that the kids decorated during the photoshoot
Easter
Bunnies, Bunnies, Bunnies
Build a setup in the studio and for at least a week offer photo-shoots with bunnies. The hardest part is finding someone to lend you some live bunnies but I've seen it done before.
Easter Outfits
Similar to the bunnies shoot but with the kids dressed up in all sorts of outfits. You'll want to use a few props for this shoot as well.
Easter Egg Decoration
Almost exactly the same as The little chef surprise but this time the little darlings are making a mess with chocolate eggs for a themed photo-shoot.
You don't have to stop a religious or Hallmark holidays either as there are plenty of awareness days, weeks and months throughout the year that might be particularly relevant to your business…..but more about those next week!
*The Current Photographer website contains links to our affiliate partners. Purchasing products and services through these links helps support our efforts to bring you the quality information you love and there's no additional cost to you.
Michael has been working as a photographer for the last ten years. In that time he has shot over 100,000 peoples' portraits and worked in four different continents. In 2001 Michael graduated with a degree in photography from Manchester Metropolitan University.