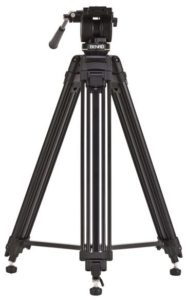 August 18, 2011 – PRESS SUMMARY – Benro, manufacturer of tripods, monopods and heads designed for today's demanding professional photographer and filmmakers, announces the new Benro AD71FK5 Video Tripod Kit.
"This new Benro Video Tripod Kit has been designed for use with the latest generation of digital video cameras, HDSLRs and still cameras," said Jan Lederman, President of MAC Group. "Even when using long lenses, filmmakers and photographers alike will benefit from the smooth movement and dampening characteristics of what have traditionally been video-exclusive tripod and head designs."
This unique combination of the Benro Dual Stage AD71F tripod, Fluid Motion K5 head and Heavy Duty tripod bag with strap provide exceptional value. Quick flip leg locks provide fast setup, and the floating leg system with integral mid-level spreader provides unprecedented support for a tripod/head system in this price category. The 60mm bowl and head-mounted bubble level assure alignment for accurate camera placement and movements.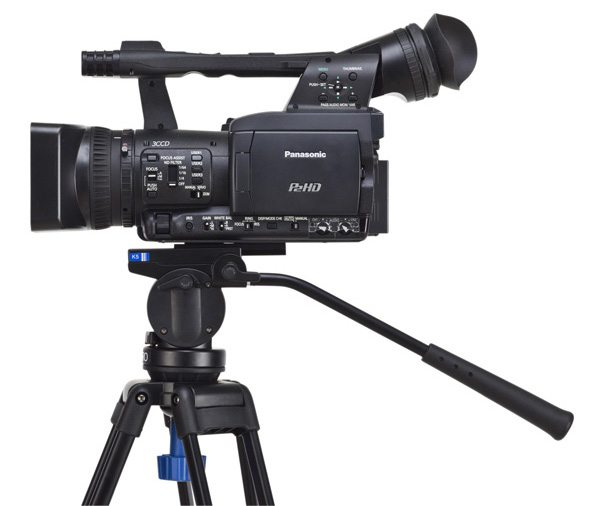 Rubber feet retract to expose steel spikes to insure solid tripod grip on both smooth surfaces and difficult terrain. Pan arms can be attached to either side of the K5 head and the included 4" long QR Quick Release plate can be replaced with plates from most other brands conforming to the RC5 QR system.
Suggested retail price for the new Benro AD71FK5 Video Tripod Kit is $195. For more information visit www.benrousa.com.
–
*The Current Photographer website contains links to our affiliate partners. Purchasing products and services through these links helps support our efforts to bring you the quality information you love and there's no additional cost to you.
Founder of Current Photographer, co-host of The Digital Photography Cafe Show, Designer, Photographer, and overall tech geek.