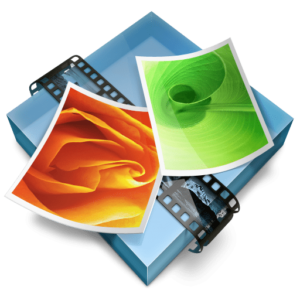 As a lover of old-skool things, my first choice format for showing-off my pictures is out of a history book – it's called paper. What digital images have as an advantage, however, is the ability to be shown and shared in all manner of ways.
Often, the simple and humble slideshow is overlooked in these days of Instagram and Flickr, which is criminal given how great they are for sharing a group of pictures. One of a growing field of apps that aids the building of slideshows is ePic (costing $4.99/£2.99 for a limited time, on the App Store).
ePic is clearly aimed at the 'click-and-go' user, who just wants to plug in their pictures, and let the software make them look good. As a result, the slideshow display styles are limited to a standard "1 image at a time" slideshow, and ePic's own 3D conveyer belt, where images "fall" onto the belt before slowly making  their way off screen. The main attraction is, of course, the latter.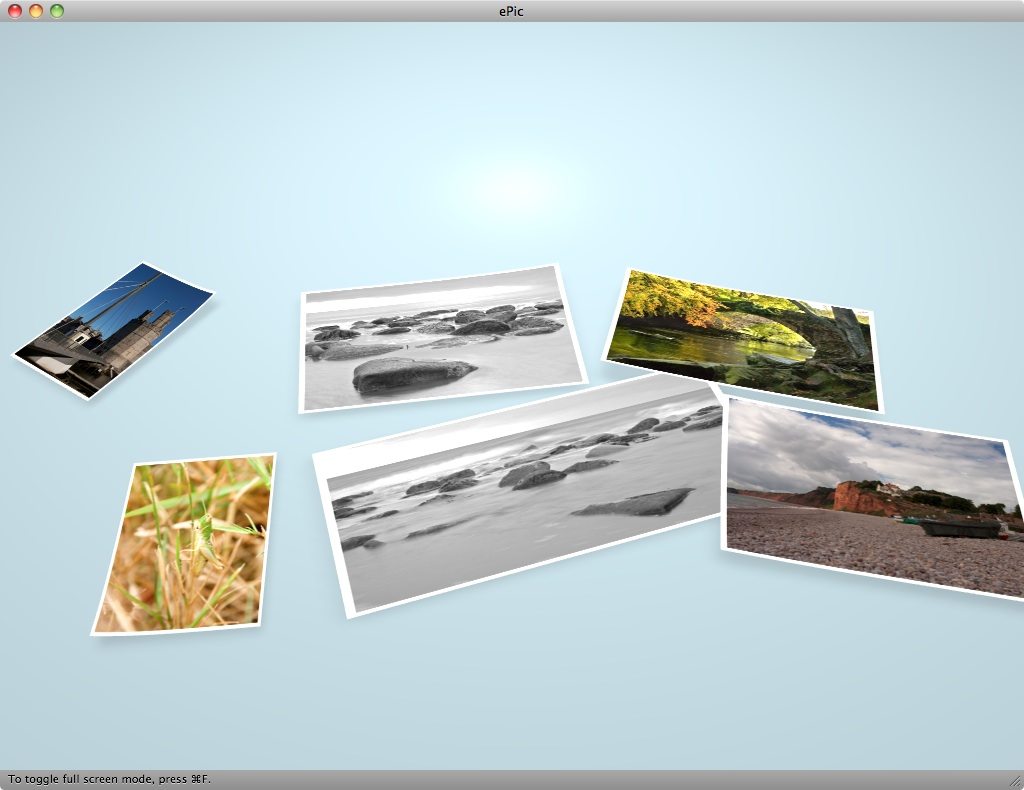 The options for adjusting this style are, again, limited, but the image quality and camera speed are both adjustable.
I would like to have seen some extra adjustment options for those who want to tinker, like the ability to change the conveyer belt colour, adjust the picture size, or even change the direction of the belt. I must say, however, without these extra adjustment abilities, the belt mode does look great, and I love having the ability to move the belt manually with the direction keys – I spent more time viewing the pictures like this than in the auto-play mode. The belt and falling pictures are impressively smooth, even when moving the belt manually.
The other style of slideshow available in ePic is the standard 1-up style. Six transition options are available (including the Ken Burns effect), and once again, the slide speed can be adjusted. Again, I would like to have seen a few more options (e.g. background colour), but this style is also smooth, and in terms of basic slideshow creation, it doesn't get easier than this.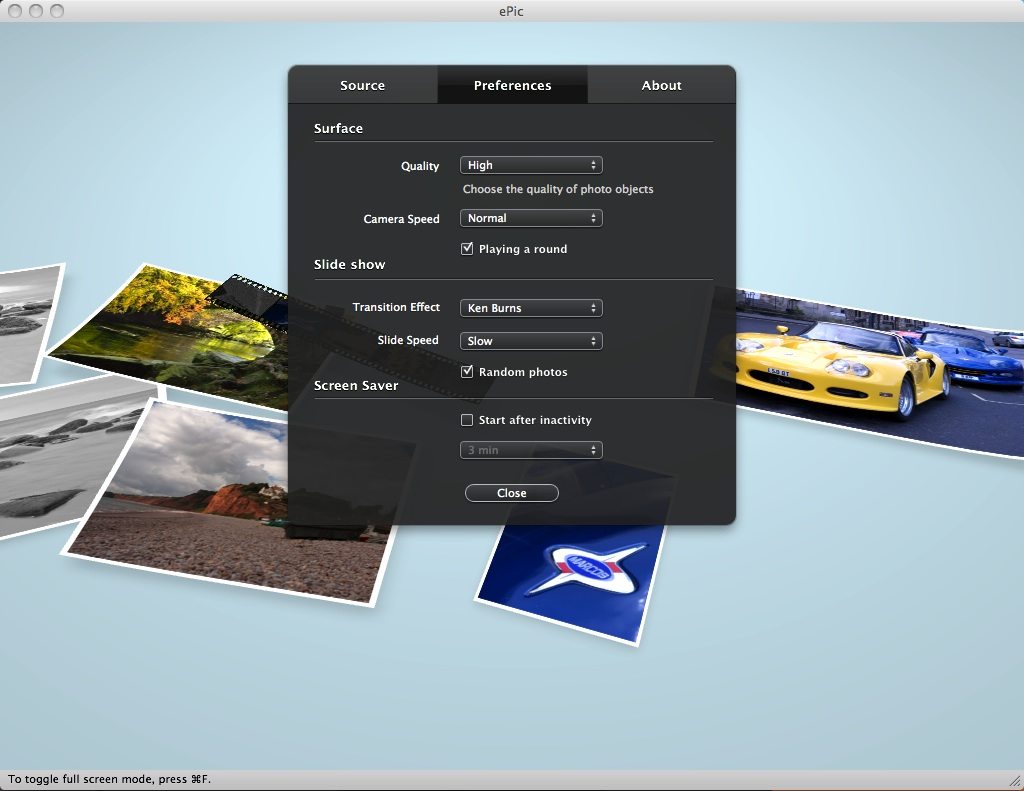 Both modes can source pictures from the computer, from iPhoto, or from Flickr. A good (again, smooth) full screen mode is available, and there is an inbuilt and simple option to use a created slideshow as your screensaver.
I must admit that I came to this review asking the question "What does ePic do that iPhoto doesn't?" Whilst the standard 1-up slideshow which ePic offers isn't anything iPhoto can't do, having really tried ePic, I can say that for presenting slideshows, the conveyer belt mode is a winner. In fact my only criticisms of ePic are not about what it does, but about what it doesn't – just a few more adjustment additions would be very welcome. The ability to save multiple slideshows, and export creations is also much needed.
For the plug-and-play user, however, ePic fits the bill its developers intended it to – a compact and easy-to-use slideshow creator, which shows pictures off beautifully.
ePic is available from the Mac App Store (or the UK link), or directly from the developer, Epicreal Team.
*The Current Photographer website contains links to our affiliate partners. Purchasing products and services through these links helps support our efforts to bring you the quality information you love and there's no additional cost to you.
Mark Myerson loves photography, and in particular, hanging around waterfalls! Landscapes and nature have always been his staple, but he relishes any opportunity to take pictures. He also works closely with many local charities, regularly providing photographic coverage of fundraising events.
Mark is also a self-confessed tech-head and OSX lover – Apple is his favourite fruit!
Mark is the owner of Mark Myerson Photography, a Devon-based business that provides a large variety of photographic services to the local community and beyond. Whilst Mark Myerson Photography specialises in event, commercial and pet photography, almost every type of photographic assignment has been covered by the company.
If you have any photography or OSX-related questions, you can contact Mark via the links given below.