September 10, 2011 – PRESS SUMMARY – LPA Design, manufacturers of PocketWizard radios, announced the new G-Wiz Trunk bag. Designed specifically for use with the MiniTT1, FlexTT5 radios and accessories, this optimally-sized padded gear bag packs a lot of room in a small space and still fits comfortably into a photographer's photo bag.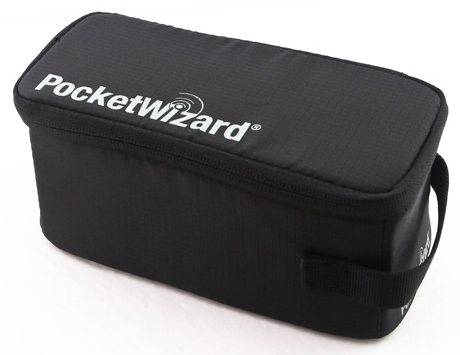 "This new G-Wiz Trunk bag offers photographers a safe and convenient solution to keeping all their radios and coordinating accessories organized and together in one place for quick and easy access," said Dave Schmidt, LPA Designs VP of Marketing. "It's the perfect storage solution for photographers that have invested in multiple MiniTT1 and FlexTT5's."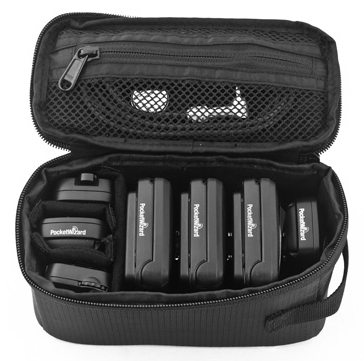 The new PocketWizard G-Wiz Trunk bag features movable hook-n-loop dividers allowing photographers to customize this bag to fit their gear-packing needs. The G-Wiz Trunk opens from the top allowing photographers to see all their PocketWizard gear neatly and safely packed away.  And, the padded movable dividers provide extra protection when traveling.
Features include: zippered inside pocket, web loop, movable hook-n-loop padded dividers, 7.5″ wide x 3.5″ high by 3.5″ deep, and durable rip-stop nylon construction.
–
*The Current Photographer website contains links to our affiliate partners. Purchasing products and services through these links helps support our efforts to bring you the quality information you love and there's no additional cost to you.
Founder of Current Photographer, co-host of The Digital Photography Cafe Show, Designer, Photographer, and overall tech geek.