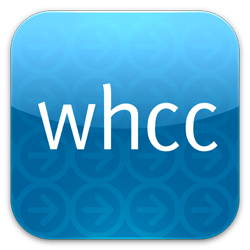 September 15, 2011 – PRESS SUMMARY – White House Custom Colour (WHCC), announced its Book and Album Sample Program to make it easier to sell books and albums to clients, as well as the availability of several new products. The new additions arrive just in time for the fall and holiday selling season, giving professional photographers more creative ways to market their businesses and expand their product selection.
The Book and Album Sample Program is designed to reduce the overhead costs associated with ordering book and album samples, and arms photographers with sales tools they can use to sell more during sessions. Book and album samples are 25 percent off the regular price and marked with "Sample Not for Resale" in the front and back covers. Boutique Bags, which are custom made to fit any album or book, are also available with the same discount.
Additionally, WHCC recently introduced several new products to its offering:
To learn more about the Book and Album Sample Program and new products available at WHCC, visit www.whcc.com.
–
*The Current Photographer website contains links to our affiliate partners. Purchasing products and services through these links helps support our efforts to bring you the quality information you love and there's no additional cost to you.
Founder of Current Photographer, co-host of The Digital Photography Cafe Show, Designer, Photographer, and overall tech geek.