This is the third in our series looking at essential tools for your photography business. We're going to be looking at some of the essential tools you'll need to acquire in at least the first year (if not the first month) of your business.
Other articles in this series –
Part 1 – Software and Online Presence
Part 2 –
Financials
Part 3 wedding photographers
There's no standard kit bag for wedding photographers and generally it's something that you'll want to add to over time (unless you have a ton of spare cash lying around).
I've shot over 50 weddings with a D70, a SB-800 and a 1GB CF card….. it's not something I'd recommend so my suggestions here are the bare minimum I'd be happy taking with me today.
First rule – Whatever equipment you have – MAKE SURE YOU HAVE A BACKUP
What is important is buying what you can afford. It's better to have two lesser camera bodies than one bad boy you had to remortgage your house for.
The hardest thing to accept in the beginning is that the a camera body you just brought that costs more than your first car is probably not going to last as long.
Someone once told me that the easiest way to tell the difference between a professional photographer and an amateur is not what kit they use but how much tape they have holding it all together.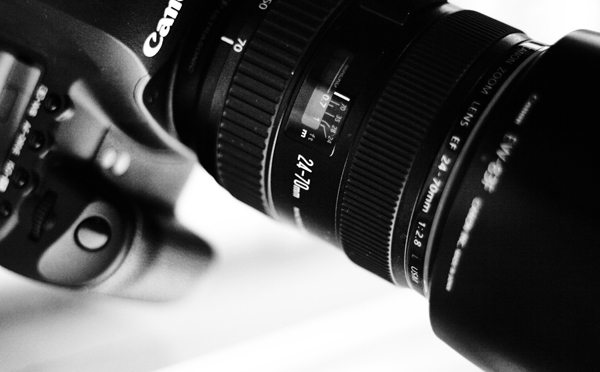 Camera bodies
Our main bodies are the Canon 5DMkII and the Nikon D700……. yes we do bat for both teams!
Both these cameras are perfect for wedding photographers and I'd be happy to recommend either.
It's important for us to have a full frame main body but as a backup it's nice to have a cropped (APS-C) sensor body.
For Canon users a 5DMkII and 7D would be perfect combo. In fact I'd go as far as to say that I'd prefer this over two 5DMkII bodies.
I'm not such as fan of some of the higher end pro bodies for weddings for these reasons……
Price – The camera is going to last you two years (or less if you're really rough)
Weight – I'd don't bother with grips either
Simple as that really.
When I first went digital I was shooting event photography everyday with the Nikon D1X. Whilst it was nice using the high-end bodies it wasn't really needed and they were way too heavy for event photography (I had a forearm like Popeye). The company I was working for replaced these (we wore them out within 18 months) with the D70.
Why did they do this?
Money

Money

We could produce the same results with cheaper cameras.
I'm not saying you should go out and kit yourselves out with cheap camera bodies but it's just a case of spending money on what you need rather than what you want.
Glass (that's lenses by the way)
The faster the better but of course you'll want to think about that budget!
For me there are three lenses which I use at every wedding…
24-70mm

70-200mm

50mm
Some people prefer a 24-105mm and there are some cheaper third party lenses which offer a wider coverage but I'm quite happy with these three.
As you develop your style they'll be different lenses you'll certainly spend more time with than others. It's very tempting for wedding photographers to go for a massive wide angle lens but in all honesty you'll use this very rarely. If you're using a 24mm on a full frame body you've got quite a wide (albeit slightly distorted) field a view.
This is what I'd regard as a 'starter kit' (perhaps a rather pricy one) and whilst I certainly take more lenses than this to a wedding, these are the ones I keep coming back to.
Flash unit and accessories
You get what you pay for when it comes to strobes. This is something I'd never actually buy 2nd hand as I've burnt my way through far too many strobes to know how long they really last.
If you're a Canon shooter then buy (2 of) the most expensive Canon strobe(s) you can afford…. if you're a Nikon then buy a Nikon …….et cetera et cetera.
That pop up thing on the top of your camera doesn't count as a backup by the the way.
Accessories……
My goodness where to start!
Personally I'm a fan of the Gary Fong LightSphere. I perfer to bounce the flash around and the Interfit STR100 Strobies Portrait Kit has just about every ridiculous add-on you could hope for. I am a big fan of the honeycomb add-on…. great fun!
Umbrellas – got a couple of these… one for me and one for my flash. I've got a Elinchrom Umbrella Adapter which is solid as a rock and will fit nicely to your tripod……. which brings me on to…
Tripods
I'd don't shoot too much from the tripod so a lightweight Manfrotto which can hold an umbrella without blowing away is all I need. I prefer to use my tripod as a umbrella/off camera flash stand, as it means I don't have to carry extra lighting stands with me.
Wireless Triggers
I'm not worried about ETTL syncing as I prefer to shoot all my flash on manual so any cheap and cheerful wireless triggers will do….. as long as they work!
Bags
Buy whatever fits all of your kit….. if it has wheels all the better!
Reflector
The Interfit 5-in-1 Reflectors are great value and do a wonderful job…. we normally take one of these with us.
Batteries
Loads of rechargeable AA's (labeled in sets) for the flash units and spares for the camera bodies.
Memory Cards
Loads of 4GB CF cards that I keep in nice little card cases (holds 4 cards). If I only use 2/3rd's of the cards I take with me then I'm happy.
There's nothing worse than that 'last card' feeling.
I was at a wedding a couple of months ago and the videographer had to tell the couple that he had to stop shooting as he'd run out of memory……. videographers!
Unlike our video cousins who aren't shooting with DSLRs, our memory is cheap…. so buy lots of it. Amazingly it's cheaper to buy lots of smaller cards than one big one and I'd recommend doing that anyway….something about having all of one's eggs in one's basket ring a bell?
Laptop
This isn't perhaps an essential piece of kit but if you have one it's nice to take with you for two reasons….
You can do a quick edit of your  shots to show the couple at the evening reception.

You have a backup of your files before you leave the venue (carry your laptop in a different bag than your cards).
If you are taking a laptop then remember your card reader and it doesn't hurt to have an external hard-drive with you either.
Other stuff
There are lots of other things which are nice to carry with you which aren't necessarily 'essentials' but you might want to pack anyway.
Gaffa/Duck Tape (actually is is an essential)

Leatherman Tool – it's handy to be the handy man

Blowing brush/ some sort of lens cleaning gear

Business Cards

Pens – Marker and ball point

Elastic bands

Battery chargers

Step ladder (I normally look for a chair or wall to climb on though…. for a while I was contemplating stilts).

Valium (but don't give the bride too much!)
*The Current Photographer website contains links to our affiliate partners. Purchasing products and services through these links helps support our efforts to bring you the quality information you love and there's no additional cost to you.
Michael has been working as a photographer for the last ten years. In that time he has shot over 100,000 peoples' portraits and worked in four different continents. In 2001 Michael graduated with a degree in photography from Manchester Metropolitan University.