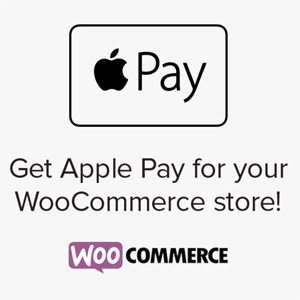 WooCommerce is the most popular shopping cart plugin for WordPress powered websites and is used to sell everything from physical products, digital downloads, memberships, subscriptions, and much more.
Out of the box WooCommerce has five preinstalled payment gateways including PayPal, but with the additional Free Stripe Payments extension, you can accept credit card payments and now Apple Pay.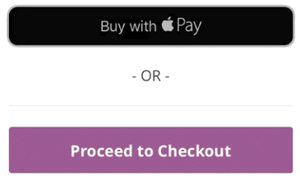 When a user visits your Apple Pay enabled store from their compatible device, they simply click the Buy with Apple Pay button and are then prompted to Pay with Touch ID. The system will automatically send the required shipping and billing information and process the payment, making the entire buying process much faster and easier. If the user's device is not Apple Pay compatible, the Buy with Apple Pay button will not be displayed.
What about security?
We are firm believers that you should NOT store credit card and other sensitive information on your web server. PCI compliance is very difficult to maintain and the liability is great should the server ever become compromised. This is where a payment gateway like Stripe really shines. All of the sensitive data is passed securely through your website via HTTPS to the Stripe servers for processing and is never stored on your web server.
As Apple Pay and other tap and pay methods are gaining in popularity with tech users, there is still a perception of security risk with general consumers. Security and privacy is at the core of Apple Pay. When a credit or debit card is added to Apple Pay, the card numbers are not stored on the device or on the Apple servers, but instead a unique device-specific number is assigned, encrypted and securely stored on the user's device. Then each transaction is authorized with a one-time dynamic security code.
Stripe's Apple Pay feature is currently only available in 10 countries including Australia, Canada, Switzerland, Spain, United Kingdom, France, Hong Kong, New Zealand, Singapore, and the United States. If your country is not listed, sign up to be notified when it becomes available over on the Stripe Apple Pay website page.
*The Current Photographer website contains links to our affiliate partners. Purchasing products and services through these links helps support our efforts to bring you the quality information you love and there's no additional cost to you.
Founder of Current Photographer, co-host of The Digital Photography Cafe Show, Designer, Photographer, and overall tech geek.