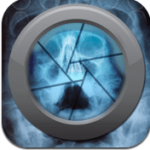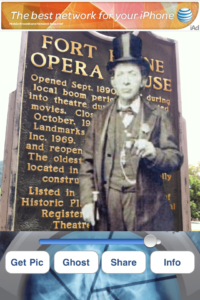 Some apps are made for serious use. Some have a clear business purpose. And some, like Ghost Capture, are just loads of fun. The paid version is 99 cents, but I reviewed the ad-supported free version.
Ghost Capture is provided to promote the independent film, Ghosts Don't Exist. I haven't seen the movie, but the app is lots of fun. I have seen some similar apps, but none make it easier to place and size your ghost than this one. All you do is take a photo or select one from your camera roll. You then click on one of the folders of ghosts. The free version is limited to one folder, but the paid version gives you more options. Once you click on a ghost figure it shows up on your photo. You simply drag it into position, pinch to resize, and then use the slider to make the creepy little sucker fade just the right amount  into the background. Voila! Instant ghost! The first image is a screen shot showing how I put together the finished shot below. As you can see, you can save your finished photo to your camera roll or send it to the Ghosts Don't Exist gallery.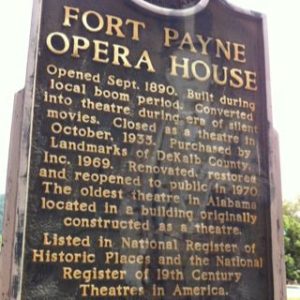 Is this going to help you sell more photos? Probably not? Does it help you be a better technical photographer? That might be a stretch. But it does give you another outlet for your creative ideas, and in my opinion, that will help you to become better at what you do. Besides…it's just fun. And what's wrong with that?
All the best…Mike
P.S. I watched the movie trailer, and it looked like one of those films that would make my wife hide under a blanket. For the camera geeks out there, Ghosts Don't Exist was shot with a Red One camera.
*The Current Photographer website contains links to our affiliate partners. Purchasing products and services through these links helps support our efforts to bring you the quality information you love and there's no additional cost to you.
A college administrator by profession, Mike Kennamer enjoys the opportunity to take photos and improve his skills by shooting events at work, church, and for friends. He enjoys landscape photography, portraiture and is starting to dabble in HDR. His current photography project involves learning to control flash manually. "My goal", according to Kennamer, "is to be the best photographer I can be."
Kennamer is also the President of Kennamer Media Group, Inc., a provider of traditional and online media, specializing in the healthcare industry. On CurrentPhotographer.com he writes about iPhone and iPad applications for photographers.