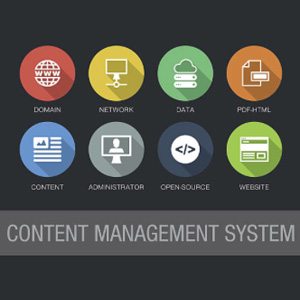 A Content Management System or CMS, is a web-based application that enables users to create, edit, organize, and publish websites using their web browser. Content Management Systems are perfect for non-technical users and gives them the ability to update content on their website without knowing how to code or having to rely on a website developer.
Most content can be easily updated through the CMS Admin interface and can be done from anywhere in the world, all you need is a computer and internet connection.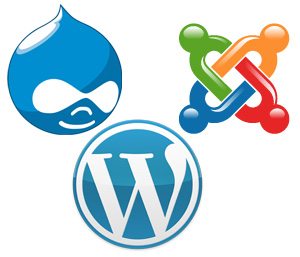 There are many Content Management Systems available and among the most popular are Drupal, Joomla and WordPress. Each CMS platform has their own unique structure and method of doing things, and of course they all have their own strengths and weaknesses. Every CMS developer has their preferred platform and at Current Photographer we have chosen to use WordPress.
Why We Use WordPress
WordPress is the most popular CMS platform out there owning 50-60% of the global CMS market and it powers over 27% of all sites on the web. WordPress is very flexible and enables us to build just about any kind of website our clients can think of.
WordPress is also very client-friendly to use and gives them the ability to update content, manage files and documents, and even make tweaks to the design and functionality. As part of our Managed WordPress Hosting, we offer a full online WordPress Training video library to help get clients up and running quickly.
Check out our "What is WordPress?" article to learn more.
Maintaining Your CMS
It's critical to maintain your website's CMS, Theme and Plugin software. Keeping those up-to-date will ensure you have the latest features, and also the latest bug fixes and security patches which help to protect your site.
Before performing any updates to your website, we recommend creating a backup that you can restore your website from in case something goes wrong. There are several Plugins and services out there that will help with this process.
If you don't have the time, or would rather someone else maintain your WordPress powered photography website, Current Photographer's Support Service is for you. You'll have peace of mind knowing that we're keeping your website up-to-date, backed up, secure, and running fast.
---
Need help deciding if WordPress is the right choice for you? Feel free to Contact Us for a free no obligation consultation.
*The Current Photographer website contains links to our affiliate partners. Purchasing products and services through these links helps support our efforts to bring you the quality information you love and there's no additional cost to you.
Founder of Current Photographer, co-host of The Digital Photography Cafe Show, Designer, Photographer, and overall tech geek.