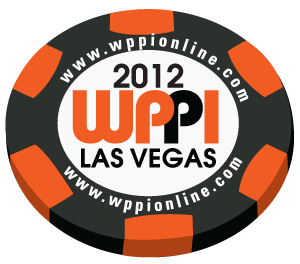 Big announcement from Digital Photography Café!
As you know we're in the trade show season. CES, PMA, Imaging USA and now the WPPI 2012 Convention and Trade Show is right around the corner.
Digital Photography Café is taking the show on the road and heading to Las Vegas for WPPI 2012. We'll be broadcasting live over the internet form the Digital Photography Café Lounge located at the MGM Grand. We'll be checking out the latest products and services and chatting with some of the industries hottest photographers and leaders.
Our coverage will be broadcast on DigitalPhotographyCafe.com, CurrentPhotographer.com and several other syndicates including WPPI's own website at WPPIOnline.com.
How would you like to get your name or business in front of tens or even hundreds of thousands of people who are watching our live broadcast? (Check out the below video for details)
As we've said before, building your reputation within the photo community is a great way to raise your online profile and promoting yourself is the first step to getting noticed by potential clients.
For a small donation of $100 we'll help promote you with an on air shout out during our interviews with some of the biggest companies in the industry. How would you like your name to be associated with Nikon, Kodak, or Sigma just to name a few?
To add to your exposure, we'll include your name with a short description and a clickable link right in our broadcast window. Think of CNN's ticker that rolls across the bottom of the screen. Viewers will be able to click on your scrolling link to learn more about you or your company and best of all, it will appear on all of our syndicate's websites.

We're even going to add your name and information with links on our "Friends of the Show" page on DigitalPhotographyCafe.com. Those inbound links to your websites are great for Google Juice!
Our broadcast is being recorded and when we get home from the show, we're going to upload all of the videos to our YouTube channel for search and archive. Our keyword description of the video will include your name and a link to your website for even more inbound links.
For those of you who want more, we've got it! How would you like to get a banner ad on the live broadcast page of DigitalPhotographyCafe.com and CurrentPhotographer.com? For a $250 donation your ad will appear by the video player window for all to see. They won't be able to miss your name or business as they watch our live broadcasts. We'll also include your ad on our show archive page… FOREVER!!!!
To get in on this offer simply click one of the Donate buttons below. Once your PayPal payment is complete we'll contact you through email to get all of your information to include in our broadcast and on the websites.
That's it! Thanks for stopping by and we look forward to working with you.
DPC Sponsor Donation – $100
Sponsor Shout Out
—-=================—-
DPC Sponsor Donation – $250
Sponsor Shout Out + Banner AD
*The Current Photographer website contains links to our affiliate partners. Purchasing products and services through these links helps support our efforts to bring you the quality information you love and there's no additional cost to you.
Founder of Current Photographer, co-host of The Digital Photography Cafe Show, Designer, Photographer, and overall tech geek.