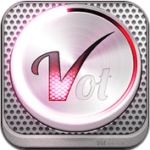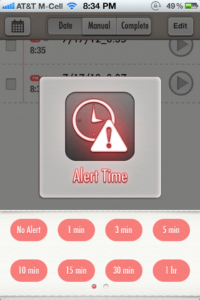 As soon as Siri was released it seems that a number of app developers came out with similar products for older iPhones. Though I have looked at a number of them for my iPhone 4, I really haven't found anything that works very well. Until I discovered VOT Free.
Keep in mind that we are really comparing apples and oranges (no pun intended), because VOT Free only does one thing. But that's okay so long as it does it well. And in my experience, it does.
So what does it do? You press the button and tell it what to remind you to do. Then you tell it when to remind you. That can be 1, 3, 5, 10, 15, 30 minutes or 1, 2, 3, 4, 6, 12, or 18 hours. Or you can choose "Tomorrow" or a custom setting where you set the date and time. Simple as that! When it's time for the alert, it will pop up with your reminder. You simply play back the audio recording as your reminder.
Simple as that. It does one thing and does it well. And until Apple comes out with the iPhone 5 with a new, improved version of Siri, it's working for me. So if you need an audio reminder that you can record on the fly, check this one out.
All the best…Mike
–
*The Current Photographer website contains links to our affiliate partners. Purchasing products and services through these links helps support our efforts to bring you the quality information you love and there's no additional cost to you.
A college administrator by profession, Mike Kennamer enjoys the opportunity to take photos and improve his skills by shooting events at work, church, and for friends. He enjoys landscape photography, portraiture and is starting to dabble in HDR. His current photography project involves learning to control flash manually. "My goal", according to Kennamer, "is to be the best photographer I can be."
Kennamer is also the President of Kennamer Media Group, Inc., a provider of traditional and online media, specializing in the healthcare industry. On CurrentPhotographer.com he writes about iPhone and iPad applications for photographers.