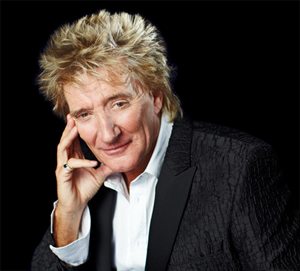 We are really excited to announce a new photography contest. CurrentPhotographer.com has partnered with Talenthouse and Rod Stewart to bring you the "Photograph Rod Stewart Live in Las Vegas" Photography Contest.
Unless you've been living under a rock for the past 4 decades, I'm sure you have heard of the legendary singer-songwriter Rod Stewart. He is one of the most successful and influential performers of all time selling over 100 million records worldwide. He's had 61 hit singles and include 31 that reached the top 10 and 6 that made it to the number 1 position like Maggie May, Tonight's the Night (Gonna Be Alright) and Da Ya Think I'm Sexy.
Rod Stewart is inviting aspiring photographers to submit one original photograph that captures "soul" for the chance to travel to Las Vegas to photograph the legendary singer. Rod Stewart will choose the winners from all qualified submissions with special consideration for the top voted entries.
The winner will receive a photo pass to capture Rod Stewart performing his magic at one of his shows at Caesars Palace in Las Vegas in November 2011. Travel and 2 nights' accommodation will be provided. A selection of the winner's photos from the performance will be featured on RodStewart.com and across Rod's social media channels (very cool!).
The 3 highest voted submissions will receive signed merchandise and will have their submissions featured on RodStewart.com and across Rod's social media channels (also very cool!).
Dates:
Submission Deadline: September 5, 2011
Voting Starts: September 6, 2011
Voting Ends: September 12, 2011
Winner Announcement: October 4, 2011
Click here to view the contest page for more information and to enter. Be sure to read the Guidelines and Official Rules before entering. If you have any questions about the contest or are experiencing problems, feel free to contact our Customer Support team.
Good luck to everyone who participates. This really is a once in a lifetime opportunity and we can't wait to see the amazing images you create. Also be sure to invite your family, friends, social network and who ever else you can think of to vote for your images. Images with the most votes will receive "special consideration" from Rod Stewart during the selection process.
–
*The Current Photographer website contains links to our affiliate partners. Purchasing products and services through these links helps support our efforts to bring you the quality information you love and there's no additional cost to you.
Founder of Current Photographer, co-host of The Digital Photography Cafe Show, Designer, Photographer, and overall tech geek.