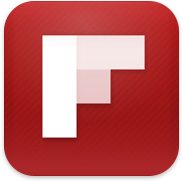 Sept 20, 2010 – Description from iTunes – Flipboard is a fast, beautiful way to flip through the news, photos and updates your friends are sharing on Facebook and Twitter. See your social media in a magazine layout that is easy to scan and fun to read. Share articles and photos, comment on posts, and like or favorite anything. Customize your Flipboard with sections created from your favorite people, lists and blogs on Twitter.
You can download Flipboard for iPad in the iTunes Store for free.
–
*The Current Photographer website contains links to our affiliate partners. Purchasing products and services through these links helps support our efforts to bring you the quality information you love and there's no additional cost to you.
Founder of Current Photographer, co-host of The Digital Photography Cafe Show, Designer, Photographer, and overall tech geek.