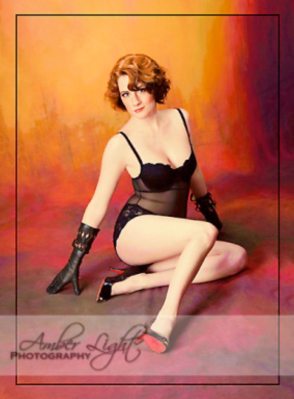 I love shooting boudoir. I got into it by accident several years ago. I had a client who had just changed their life. They liked my portrait work and asked if I did, or would like to do, a Boudoir shoot with them. Never having done it, I said, 'Why not?! Sounds like fun!' And it was. It was like doing a fantasy shoot with fashion, fun and playing with lighting like I'd never done before.
When it came time to do the viewing of the images we made, the client was silent. I was worried. And at the end of the show, she burst into tears!
My first thought was 'Oh my God, she hates them! I'll never do boudoir again!' However, it turned out she had never seen herself as beautiful, until she got those portraits done. Seeing her beauty on film had an impact that could not be measured. It changed her entire body image as well as self confidence. And it made me realize how much potential we have as photographers to change people's lives for the better. After that I changed my business, and now, 10 years later, Boudoir is one of my favorite specialties.
Why do  you want to be a Boudoir Photographer?
If you are interested in getting started in Boudoir, you need to think first, why you want to do it?  There is no wrong answer, but learning will be focused on different areas for different goals.
Are you looking to photograph young beautiful girls? If yes, go into fashion. Most women who do boudoir are not fashion models! And they are not 18. Most clients who are looking for boudoir photography are between the ages of 25 and 65. They want to feel beautiful and need you to see that beauty so you can light and pose according to their best features.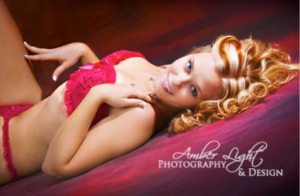 If you want to go into it to make money? If yes, remember that there are several photographers in every city doing boudoir now, so you need to make a niche for yourself. Specialize in Glamour, Pin up or some other format, so women come to you for that look. Most clients can't conceptualize what you can give them unless they can see it first. So have several looks on your website to highlight what you can do. Also, avoid doing the 'boudoir marathons' as they are best suited to building a portfolio rather than to making money.
Is it to make the average woman (who, by the way is size 12 to 8, not size 5) look and feel her best? If so, you need to learn as much as you can about lighting and posing so you can cover up flaws and highlight the best features of every woman.
What do you need to get started as a Boudoir Photographer?
First of all, you don't need a studio, but you do need at least two lights. Three to five is optimum, but you can do some exceptional lighting with just two lights. One for background and hair separation so the client 'stands out' from the background and one for highlighting their face.
I'd recommend Quantum lights if you are going on location.  For power and versatility, they really kick it over several other competing brands. If you are going to do in studio, pretty much any brand – Photogenic being my favorite – will do, as long as it has a sliding or digital scale in 10 percent increments.
Lighting equipment extras include barn doors, umbrellas and soft boxes for controlling the light. If you don't know much about lighting yet, stick with the largest soft box you can afford, as soft light is easier to control than hard lighting.
Lenses are important too. If you are going on location, you'll need a 24 to 70 to accommodate small rooms and less than perfect set ups. If you have the luxury of a large studio, a 70 to 200 is best, as it is very flattering for close ups.
You also need some simple props. Boas, backgrounds, wraps, anything small that can add to the look of someone who only has some simple lingerie really can make the difference between an image that is good and one that just 'pops.' Wraps in particular are my favorite way to hide flaws.
The last thing that I find most valuable in my kit – a heater! Women are going to feel uncomfortable already. Making sure the temperature is right in the room for them is crucial to making them feel you care and will help them look their best.
And the most important thing you will need as a boudoir photographer? To keep learning! Learn the most flattering lighting and posing for REAL women. Look at what is online and currently being shown in magazines so you know what trends are coming up – ie: is B&W popular or color toning? Or is pin up more popular than say Burlesque? Whatever trends are coming up – expect most clients to be about 1 to 2 years behind. Most people like to get comfortable with an idea long before they'll be willing to try it, especially when you are going to do something that feels risky!
These are just a few important things to consider if you want to be successful with Boudoir  photography.
–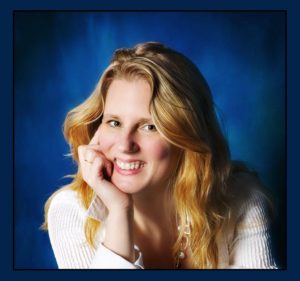 Karen specializes in helping people be seen in their best light. That involves work in everything from photography, design, & branding to teaching and coaching. She's done speaking across Canada & has been interviewed for such publications as The Province, The Globe & Mail, Chatelaine and CBC.
Karen is passionate about creating images that are fun & distinctive. Always different. And she enjoys making people feel compfortable. She's well known for her ability to capture the inner essence of a person and loves to help people to recognize their beauty.


Company: Amber Light Photography
Phone: 778-840-5676
Email: karen@amberlightphoto.com
Website: http://www.amberlightphoto.com
Twitter: @amberlightphoto
Facebook: http://www.facebook.com/pages/Amber-Light-Design/86229532549
Photo Credit: © 2011 Amber Light Photography
Here's how you can share your tips, techniques and tutorials on CurrentPhotographer.com
–
*The Current Photographer website contains links to our affiliate partners. Purchasing products and services through these links helps support our efforts to bring you the quality information you love and there's no additional cost to you.