I had the opportunity to visit Las Vegas for the first time. I had heard of Red Rock Conservation Area, just outside of Las Vegas, from friends who had visited in the past and knew that it was a priority to visit. During my pre-trip research I also read about Valley of Fire State Park. Red Rock is less than an hour's drive west of Las Vegas and Valley of Fire is about an hour's drive northeast of Las Vegas. Both places intrigued me, so I planned a big day trip to visit both.
One comment on TripAdvisor really caught my attention. The reviewer said that if you were going to visit both Red Rock and Valley of Fire that you should go to Red Rock first. The reviewer felt that Red Rock would be disappointing if you saw Valley of Fire first. So I planned my trip based on this recommendation and headed to Red Rock at sunrise.
There are a lot of options for visiting Red Rock, but since my trip was short and I was planning to see Red Rock and Valley of Fire in the same day I opted for the simple 13 mile scenic loop drive through the park. There are multiple points on this loop to park and get out of the car. Unfortunately I didn't have time to venture much past the parking areas at these stops. In hindsight I should have given myself an entire day to explore the park, but driving the loop was a nice sampler to start with.
The first thing I noticed was how quiet it was. I used to consider where I live to be relatively quiet, but its amazing how much noise is in the background of every day life – traffic passing by, the hum of my computer, the air conditioner or refrigerator running. Even the background buzz of electrical wires outside. But at Red Rock it was soooo quiet. I literally stood there and heard NOTHING. Not even a bird chirp. Not even the wind rustling through the trees.
At the first parking point I looked out at the mountains. I grew up in Florida, so this kind of landscape was completely foreign to me. I couldn't understand why someone would say Red Rock would be disappointing if I saw Valley of Fire first. It was just so beautiful and unspoiled…there wasn't even a hint that Sin City was less than an hour away, on the other side of the mountain.
After I finished the driving loop through Red Rock it was time to head to Valley of Fire. I decided to take a small detour to see the Hoover Dam and then drive through Lake Mead Recreational Area. Its amazing to see these places after reading about them in books all through school. The size and scope is just incredible. And the drive around Lake Mead to Valley of Fire feels like a journey to another planet. I seriously felt like I was on Mars.
Before I even arrived at the entrance to Valley of Fire I began to understand the recommendation to see Red Rock first. Red Rock was beautiful and maybe I just didn't explore it enough, but it was smaller and felt more like I was still close to civilization. Valley of Fire was just…vast…alien. And on top of that, Valley of Fire has petroglyphs! One area, called Mouse's Tank, has a half-mile trail through a small canyon that is filled with petroglyphs. Some of these pieces of art are so easily accessible you can walk right up and put your hand on them (which I did). It was hard to imagine that another human stood in that same spot as much as 2300 years ago and drew on the rocks. If only I had a time machine!
I visited in early December, which was (to me) ideal. The sky was clear and the temperature during the day was in the 60's. I wish I had spent a full day at each park, but I'm also glad I got to see both places. I will definitely plan another trip and will take more time to explore these two parks. I think visiting a place like this should be on every photographer's bucket list – especially if you live on the East Coast. I know its cliche' but the pictures really don't do it justice.
---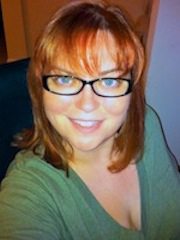 Gabriel Leigh Studios was established in 2009 as a photography studio specializing in travel and commercial stock photography.
Andrea Gonzales has been in love with photography and travel for as long as she can remember.  After several years of hard work she was able to leave the daily 9-5 grind in July 2010 and now travels as often as possible.
Company: Gabriel Leigh Studios
Website: http://www.gabrielleighstudios.com
Facebook: https://www.facebook.com/AndreaGonzalesPhotography/

Here's how you can share your tips, techniques and tutorials on CurrentPhotographer.com
–
*The Current Photographer website contains links to our affiliate partners. Purchasing products and services through these links helps support our efforts to bring you the quality information you love and there's no additional cost to you.