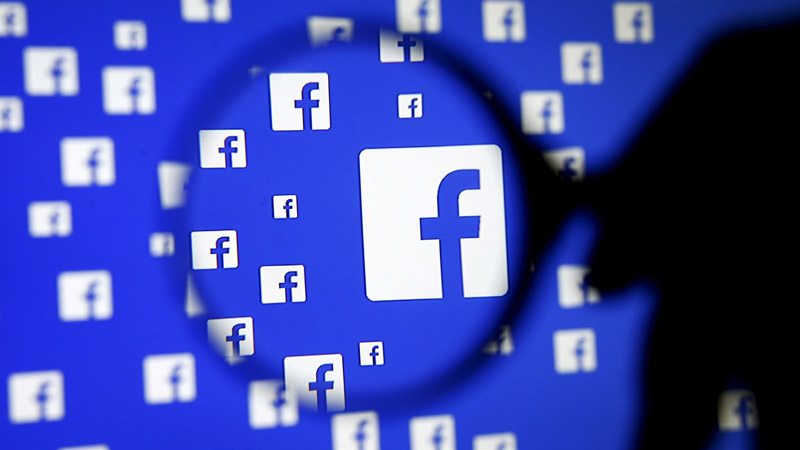 Social media is one of the biggest tools that photographers have to promote their brands. It's a direct, targeted, and personal means to connect with an audience. It lets you do this in a way that is persuasive and purposeful, and it allows you to create a real synergy between your marketing and your website or blog.
And when it comes to social media marketing, nothing beats Facebook!
Facebook is not only the biggest social media network by far, but it's also the best suited to marketing with the widest selection of highly powerful tools and the most data for you to use to find the right audience.
Facebook has become one of the main reasons that we go online. Its users outnumber the population of any country on Earth and those members are more highly engaged than they are on any other site. Because of this, Facebook remains the single most attractive advertising opportunity in terms of native ad presentation, targeting, demographic data, active users, and a host of other factors.
A Few Facebook Facts
There are over 2.01 billion monthly active Facebook users
There are 1.32 billion daily active users
There are 1.74 billion mobile active users
There are 1.15 billion mobile daily active users
Five new profiles are created every second
Highest traffic occurs mid-week between 1 to 3 pm
On Thursdays and Fridays, engagement is 18% higher
Average time spent per Facebook visit is 20 minutes
One in five page views in the United States occurs on Facebook
42% of marketers report that Facebook is critical or important to their business
All this paints a very clear picture of a social media network that has become a huge part of our lives and that is embedded as a cultural phenomenon. At a party, you are just as likely to ask for a stranger's Facebook name as you are their mobile phone number. Facebook is used to plan weddings, to organize parties, to share holiday photos and to catch up with old friends. Even employers use Facebook to conduct background checks on future employees.
What does this mean?
It means that if you want to find a channel that will allow you to connect with a huge audience, then Facebook is the best place to do that. In short, if someone uses the web often for shopping, then there's an extremely high chance that you will be able to find them on Facebook. If they don't, then they're not a particularly useful lead to begin with!
What are Facebook Ads?
What's really great about Facebook as a business owner, is that it gives you the tools to reach that audience directly. Better yet, it gives you the tools to reach a specific sub-section of that audience and the ability connect with exactly the right kind of person who will want to buy your photography. It then allows you to convert those leads from cold leads, to warm leads, to customers – and to keep them highly engaged with your brand along the way.
Facebook Ads are one of the most effective ways to do this, allowing you to hone in on the perfect type of person that will want to buy your photography services. It allows you to do so in a manner that lets you tightly control your spending, ensuring that your advertising falls within budget and that you can scale it as you grow your business.
Then there are all of the advanced features – like CPA – and the amazing external tools that allow you to get even more from your advertising campaign, and to grow your business all the more effectively and quickly.
Like any tool, Facebook Ads are only as effective as the person using them. The campaign you design is what will ultimately impact your success or failure.
Introducing… Facebook Ads Exposed!
To help photographers take their businesses to the next level, we've put together an easy-to-understand, step-by-step guide that takes the mystery out of Facebook Ads. With our online training you can go through the course at your own pace anytime, anywhere, from any device.
You'll learn all of the technical aspects of Facebook Ads, and you'll see how to get started with your own campaign, your own page and your own brand.
But more importantly, you'll see how to make sure that all those things are designed well and that they will give you the best chance of success. You'll learn the 'what' but also the 'how' and the 'why'. You'll see that the most important place to start when creating your Facebook marketing plan is with the right brand and the right product and perfect synergy between those things. You'll learn how to generate fans and followers and turn them into excited customers!
Topics Covered in Facebook Ads Exposed
Throughout this training course you'll learn:
How to set up your Facebook Page and advertising account

How to create your first Facebook Ad

Advanced targeting techniques to find the perfect audience for your offer

The different types of audiences you can target

The different types of ads you can create

How to write amazing ad copy that will convert

How to devise a smart bidding strategy

How to use Facebook's Ad Manager to track your progress
What is the Facebook Power Editor and who should use it?

How to create a "buyer persona" so you'll know exactly who to target your ads to

CPA and the different types of ad campaign

How to implement Facebook re-marketing so you can target previous site visitors on Facebook

How to set bids and budgets

…and much, much more!
Don't waste another minute, start growing your photography business today with
Facebook Ads Exposed!
*The Current Photographer website contains links to our affiliate partners. Purchasing products and services through these links helps support our efforts to bring you the quality information you love and there's no additional cost to you.
Founder of Current Photographer, co-host of The Digital Photography Cafe Show, Designer, Photographer, and overall tech geek.