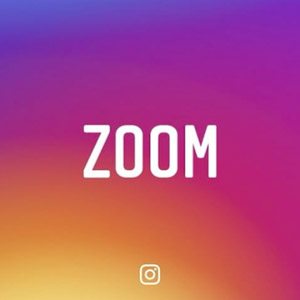 Instagram has become a powerful social network for photographers over the last few years. As Tweets fly by, and Facebook updates get buried in the stream, it has become harder and harder for photographers to get their photos (and message) in front of clients and prospects.
Many photographers have turned to Instagram as a way to promote their work. Everyone loves photos and there's definitely no shortage of them on Instagram, but how many of them are really worth looking at? People want to see unique and beautiful photos, and that's where the experienced photographer has the advantage over the smartphone food shooter.
One of the frustrating things about Instagram photos is you can't view them larger than what was displayed. All of the beautiful detail being captured is lost because of the small viewing size. Today that all changes!
Instagram released the ability to pinch and zoom on photos and videos in the feed, on profiles, and on Explore. This feature is available on iOS today and will be available on Android in the coming weeks.
So go create your art with all of its beautiful detail and share it with the world! And don't forget to put your copyright and website address on it as well 😉
*The Current Photographer website contains links to our affiliate partners. Purchasing products and services through these links helps support our efforts to bring you the quality information you love and there's no additional cost to you.
Founder of Current Photographer, co-host of The Digital Photography Cafe Show, Designer, Photographer, and overall tech geek.