Most people dislike the sales process. They think they have to be slick, maybe they have to 'trick' people with a crafty 'close', or that they have to talk a mile a minute until their prospect gives in.
None of that is true.
There is, however, one skill in particular that if mastered will propel your business forward faster than anything else. Best of all it works whether you're speaking to someone directly or you're letting the copy on your website or brochure do the talking: understanding and being able to explain the difference between a feature and a benefit.
A feature is simply a line item. It's something about your product. A benefit tells someone what they will get out of it. A benefit paints a picture.
Take the Nikon D7000 camera for example. Which description sounds more interesting?
The Nikon D7000 features a 16.2mp sensor.
Or
The Nikon D7000 features a 16.2mp sensor, 25% larger than its predecessor for unparalleled detail resolution and ability to capture subtle highlights.
See the difference? The first one doesn't do anything to 'connect'. It is simply informational. While we as photographers know it's a good thing, it carries little weight beyond being informational. However, the second example uses the same term but explains it further. It leads our minds to think about shots we might have missed with 'lesser' equipment, and that we could have done better if we had this new camera.
What does your wording tell prospective clients? Are you offering wedding pictures or eternal memories? Are you offering an art print or a beautiful display piece? Are you offering a high school senior portrait or a memory of an important milestone in life?
Analyze what you say in person and what your written messages convey. Ask yourself "So what?" after each statement, and if that simple question cannot be answered then redo the statement. Never assume clients will make the connection themselves – spell it out to them. It helps to get their mind involved as they begin to visualize living with your offering.
Recently I saw ad copy for Apple that said "Get a Mac and upgrade your entire computer experience." It's a very simple statement that quickly and clearly conveys benefits beyond just upgraded hardware. It changes someone's perception of what using a computer is all about. Are you doing the same with your presentation?
Don't discount the quality of the adjectives that you use as well. Which sounds more intriguing – something that is "nice" or something that is "stunning"? Something that "lasts a long time" or something "eternal"? Give real impact with your words and descriptions. You don't have to sound like a snotty doofus, just give a lot of thought to using descriptive words that still fit your personality. Help your client get a crystal clear image in their mind of what your product will do for them. People want to feel like they've made a smart decision; help them see why you are their best option.
Most people can do a great job of listing features. Frankly, that's not that hard to do. True professionals tie concrete benefits to them and are able to articulate them in a way that is simple for their client to understand. They're able to help their clients visualize already owning their products.  Master this skill.  It'll do more for your bottom line than anything else.
–
–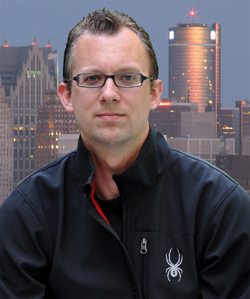 I am a freelance photographer based in Ann Arbor, MI that specializes in fine art prints and commercial photography. Much of my work is based in the Metro Detroit area, where I've enjoyed shooting various urban scenes.  I believe that each image needs to tell a story, to stand on its own, and that's what I strive for with each click of my camera.
That goes not only for my art but for my commercial work as well. I enjoy working with businesses, helping them create images that excite their clients and promote their business in a professional manner. That work has been featured in projects commissioned by 2NRCARZ and Fine Interior Finishes, the Schmap Guide to Detroit, and the automotive review site Melted Rubber.
Some of my more artistic images have received recognition in Smashing Magazine for a worldwide photo contest that they conducted, in both the 2010 and 2011 Comerica Bank corporate calendars, and have been honored twice as Photo of the Day in Light and Composition Magazine.
Photo/Video Credits: © 2010 Chris Horner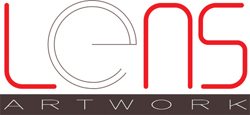 Company: Lens Artwork
Phone: 734.926.9595
Email: chris@lensartwork.com
Website: http://www.LensArtwork.com
Twitter: @LensArtwork
Facebook: http://www.facebook.com/lensartwork
Here's how you can share your tips, techniques and tutorials on CurrentPhotographer.com
–
*The Current Photographer website contains links to our affiliate partners. Purchasing products and services through these links helps support our efforts to bring you the quality information you love and there's no additional cost to you.