Improving camera technology is making photographers out of everyone. Truly inspiring images need three things: interesting subject matter, clever composition and creative lighting. Although the first one is subjective and the second one can be learned – based on the rule of thirds – the final one is much harder to learn and used to take years of practice to master. Until now.
Even small, compact and affordable point-and-shoot compact cameras can deliver outstanding photographs that are well lit no matter how tricky the lighting situation. Seeing as photography is about catching the light, if you get the lighting sorted, the rest should fall into place. Here are two compact cameras that can help you capture the light – controlled using exposure – no matter how much or little there is available.
Under £100: Samsung ST90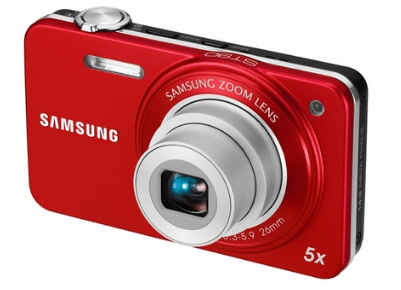 At just £59.95, the Samsung ST90 is the best camera from Curry's for controlling the light with minimum fuss and maximum ease. This 14.2 megapixel camera, with 5x optical zoon and HD video function, works on ISO settings from 80 – for bright daylight – through to 3200 – perfect for capturing low-light images. Additionally you can have some control over the shutter speed yourself, allowing you to blur of freeze images no matter what the light is doing. Plus, if you're not all that aux fait this camera comes with a whole host of pre-set exposure models from sunset and fireworks to daw and night portrait. There are some fun effects to try to such as fish eye, retro and negative.
Over £300: Canon PowerShot SX260 HS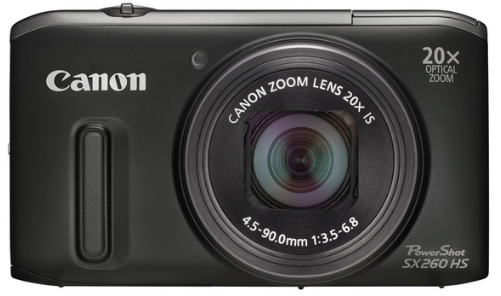 Canon is one of the best camera manufacturers in the world. They know a thing or two about lenses and exposure technology so you can expect a high quality camera. As far as compacts go, the PowerShot SX260 HS is one of the best camera models available from Canon.
This camera comes with 12.1 megapixels and 20x optical zoom. Optical zoom rather than digital zoom offers a clearer picture that can be increased in size without loosing significant detail. It also has full HD video of 1080p resolution quality. Its ISO positions run from 100 through to 3200 and the shutter speeds work from a minimum of one through to 1/3200th of a second.
You have plenty of other ways of controlling the light too. There are eight white balance settings, enabling you to match your camera's settings with the type of light conditions you are photographing under, including tungsten, fluorescent and daylight. There are dozens of exposure modes to choose from including underwater and snow and you have a wide choice of effects too. This camera represents great value for money and is of a very high quality. You can get more information and reviews on the best camera models from What Digital Camera.
–
*The Current Photographer website contains links to our affiliate partners. Purchasing products and services through these links helps support our efforts to bring you the quality information you love and there's no additional cost to you.
Founder of Current Photographer, co-host of The Digital Photography Cafe Show, Designer, Photographer, and overall tech geek.