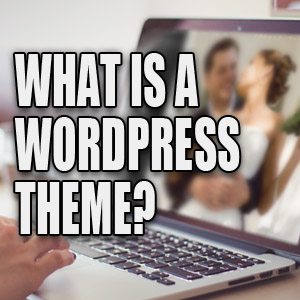 A WordPress Theme creates the design and layout for the front-side of your website. This is what your visitors see when they browse your site. You can think of a Theme as a "skin" on top of the WordPress software that changes the look of your website… but it actually does so much more than that.
Warning! Geek Speak – WordPress Themes are a collection of template files that work together to produce the graphical interface that your visitors interact with. Each template file within a WordPress Theme controls a specific function. Those Theme files then work together with the WordPress core software and database to display the content to your viewers. So when your visitor clicks a navigation button, views your portfolio, or fills out a Contact Form, they are interacting with a set of Theme files.
Since Themes are add-on software for WordPress, they give you the flexibility to change them without modifying the core WordPress files. This also gives you the ability to update the WordPress core software and Theme software independently from each other.
All of your settings such as font style, color scheme, page layouts, etc. are made within the Theme. If you update the Theme software, some files may be overwritten and you will lose those settings. It is recommended that you build your website using a Child Theme (built from your main Theme) rather than building with the Parent Theme directly. Many modern Themes have the ability to create a Child Theme for you when the Theme is activated.
There are thousands of free Themes available for download in the WordPress.org Theme Directory. There are also commercial or Premium Themes available for purchase which in general are higher-quality, more reliable, and offer support from the developer should you have a problem.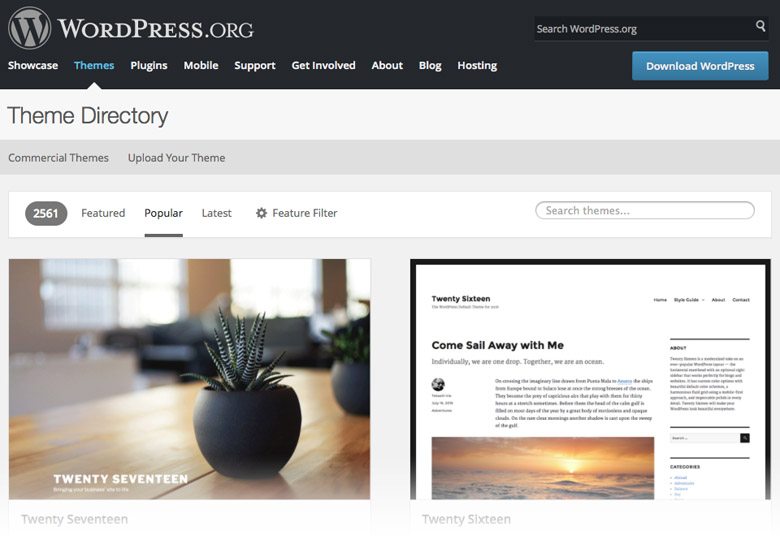 As a Current Photographer customer you'll have access to Premium Themes and Plugins that have been hand selected to meet the needs of today's busy photographer. They provide a modern mobile-friendly design that beautifully displays your photography, allows you to captures sales leads, sell products and so much more!
Learn more about the benefits of our Managed WordPress Hosting and Support and Compare Our Plans to find one that best fits your needs.
*The Current Photographer website contains links to our affiliate partners. Purchasing products and services through these links helps support our efforts to bring you the quality information you love and there's no additional cost to you.
Founder of Current Photographer, co-host of The Digital Photography Cafe Show, Designer, Photographer, and overall tech geek.