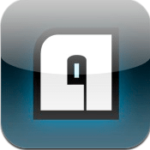 Animoto is no new player in the photography business. Many of the top names in photography use this online service to provide easy and exciting slide shows to their clients. The concept of Animoto is simple. Your great photos plus Animoto's transitions and royalty-free music equal awesome videos.
Creating a video is as simple as selecting photos from your library or taking photos on your phone. When prompted, you simply touch the photos you want. The app then gives you the opportunity to arrange the photos in a particular order. Then you select the soundtrack from Animoto's library of music from various genres. Add a title and click "Create Video".
At this point your photos will upload and the video will render. Then you can download and save the video to your Camera Roll on your phone.
The Animoto iPhone App is free. Animoto currently offers an All Access Pass for $5 per month or $30 per year that allows unlimited full-length video downloads. The 30-second short is available at no cost. All that Animoto asks for is an email address.
So select a few of your favorite photos and spend the next minute creating an awesome slide show. It's a minute well spent.

All the best…Mike
*The Current Photographer website contains links to our affiliate partners. Purchasing products and services through these links helps support our efforts to bring you the quality information you love and there's no additional cost to you.
A college administrator by profession, Mike Kennamer enjoys the opportunity to take photos and improve his skills by shooting events at work, church, and for friends. He enjoys landscape photography, portraiture and is starting to dabble in HDR. His current photography project involves learning to control flash manually. "My goal", according to Kennamer, "is to be the best photographer I can be."
Kennamer is also the President of Kennamer Media Group, Inc., a provider of traditional and online media, specializing in the healthcare industry. On CurrentPhotographer.com he writes about iPhone and iPad applications for photographers.