Jan 13, 2011 – Zookbinders, one of North America's premier album manufacturers has created a new service called zookie pro. It's a complete album design, print and bind service that is the ultimate hands-free workflow solution for photographers. zookie pro creates high-quality, beautifully designed albums for your clients while providing convenience and extra income for you.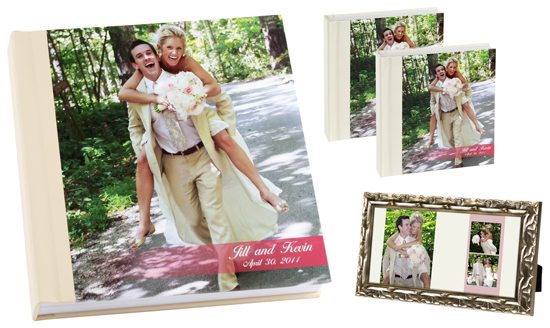 Digital capture is instantaneous, yet considerable time is required to edit, color correct and design images in order to create albums and photo books. The significant amount of production time prohibits many photographers from selling albums and limits their clients' ability to fully enjoy their memories within the covers of a beautifully bound album. zookie pro takes the "work" out of workflow by handling the entire book design, color correction, print and bind process for the photographer. Relieving the photographer of this burden gives the pro more time to pursue their true love of photography while providing them with a valuable income stream.
The album production process is simple. Photographers select their best 50 – 150 images then choose the album size they want and the zookie pro team does the rest. Designers create the album layouts in about a week and post them online for review. Once approved the book is printed by Zookbinders. To streamline and simplify the production process, all zookie pro layouts are designed for square format albums and printed as a Luster Book by Zookbinders™ with a Leather Spine cover. The Luster Book is a premium, lay-flat book printed on real photographic paper. All page spreads are protected with a lacquer coating and folded, rather than split, for a true panoramic view.
Their primary books called "The Bigs", include design services and come in three sizes: 12×12, 10×10 and 8×8. They include a Leather Spine cover with a full-bleed image covering the front and a black leather spine and back cover. Photographers can choose to upgrade the leather spine to one of 15 premium leather colors for a more customized look. "The Smalls" come in sets of two in 8×8, 6×6 or 4×4. These books include a photo wraparound cover that is a replica of "The Bigs" cover. "The Minis" are packages of six soft cover 6×6 books or 12 4×4 books. They are perfect bound, press printed books that do not lay flat. Three sizes of frames are also offered to feature a single page spread from the album layout. All pricing is based on the number of images designed into the book. Base model wholesale pricing starts with 50 images at $240 for an 8×8, $290 for a 10×10 and $340 for a 12×12. Additional images are $1.50, $2.00 and $2.50 respectively.
With zookie pro you'll be able to shoot a wedding on Saturday, upload the images on Sunday, review the layout the following week, and deliver the finished album within 30 days of the wedding.
zookie pro is currently in beta testing and will go live January 16, 2011. If you're going to ImagingUSA be sure to stop by the zookie pro booth (#448) to learn more, or visit www.zookiepro.com.
–
*The Current Photographer website contains links to our affiliate partners. Purchasing products and services through these links helps support our efforts to bring you the quality information you love and there's no additional cost to you.
Founder of Current Photographer, co-host of The Digital Photography Cafe Show, Designer, Photographer, and overall tech geek.