HDR…Fact or Fiction…A Physicist's View: by Georgia McCabe
By
Every day I find numerous articles and testimonials about the possibilities inherent in the exciting field of  HDR photography. Some even claim that you aren't a true practitioner of HDR art if you don't shoot multiple exposures.
So, what's the real deal with HDR photography? I sat  down with Scott Brownstein, to sort through everything.
Scott is a well known photo market and digital technology consultant and pioneer. His clients include large retail and professional photo labs, equipment and consumable manufacturers and software and digital service providers. During his 23 years at Kodak, he was responsible for many advanced digital products including dye sublimation printing, "Create-A-Print" consumer operated kiosks and finally the Kodak PhotoCD system.
In addition, he was also the founder and Chief Technology Officer of FujiFilm e-Systems where he was responsible for the conception and development of advanced digital solutions for the professional and retail markets alike. While at Fuji he was also the creative force behind 1 hour web to retail printing at more than 1000 Ritz camera stores and 1 hour web to retail printing at over 3500 WalMart and Sam's Club locations. Scott was one of the founders and first presidents of the Digital Imaging Marketing Association (DIMA), a member of board of trustees for its parent Photo Marketing Association and sits on the Board of Directors of PhotoChannel Networks Inc.
He holds 18 U.S. patents ranging from innovative film camera systems to dye-sublimation printing to CD-R. Scott was awarded a BS degree in Physics from the University of Maryland and numerous industry awards and honors, including Germany's Edward Rhein Prize for Technical Achievement, for the creation of the PhotoCD system.
GM: Scott, Can you explain some of technical differences of digital HDR photography?
Scott: Camera exposures have a dynamic range that is controlled by the lens and optical systems flare as well as the dynamic range of the sensor.
Naturally, then you have to print them; when I last modeled paper, its dynamic range was limited by D-min, paper whiteness around .04 to .06 density, and the reflection of the viewing illumination reflecting off the top surface of the print material. One of the reasons that some of the new "dry" printing technologies offer improved color saturation and "pop" is that they never get the paper stock wet, during which it absorbs a small amount of discoloration.
GM: What about maximum density levels?
Scott: On the other end of the scale, when viewing prints on gloss surfaces, a user unconsciously orients the print to exclude these reflections, but in general, effective paper maximum density is still limited in practice to somewhere around 2.8 to 2.9.
Finally, unlike its black and white relatives, color paper was never manufactured in a selectable range of contrasts. As a result, most had tone scales that were locked to "pleasing" tone scale for an "average" photo.
GM: So, how does any of this relate to HDR Photography?
Scott: There are two specific areas that can be improved using HDR digital technology.
The first is Optimized Tonal mapping to the paper. Today, this is completely under the control of the computer. As a result of this added flexibility, high key subjects can be reproduced at lower than average overall contrast and flat subjects at somewhat higher contrast. However, with most subject matter, these variations must be restricted to the highlights. Although this was not possible using chemical photography, graphic arts professionals have routinely done this for press.
In addition, localized tonal changes can be achieved with digital, in nearly the same way "dodge and burn" was performed in conventional photography with an enlarger. If you have a lot of highlight detail you can "steal" some density range from the midtones, but unless you are doing art photography, you really can't go too far without altering the look of the resulting image. While there are some really interesting HDR examples out there, some of it, although pleasing and visually striking, falls well outside my range of normal human visual experience. In other words, it wouldn't work for portraiture!
The second area that can be improved is the insufficient bit depth in highlights and shadows. If you attempt to "burn in" the highlight areas of an image using local tonal mapping, chromes and some digital captures will occasionally lack sufficient information in the highlights, and digital captures can also exhibit objectionable "noise" in the shadows. This means that no matter how hard you try to use tonal mapping, there may be insufficient levels or it may appear that the scene information is totally missing or was converted to too few bits. Raw files will help minimize this.
GM: What would you say are the advantages of HDR photography?
The physicist in me, leads me to believe that the largest portion of the advantages displayed by digital HDR manipulation is derived from optimizing the tonal mapping of the print to match the scene. However, although image sensors have improved dramatically over the last decade, few, if any, can approach the dynamic range capabilities of color negative film.
As such, regardless of the bit depth of the analog to digital converter in the camera, there is occasionally no solution to insufficient sensor, short of recording multiple images of a scene, each captured using a different exposure level. That being said, with modern cameras and sensors, decent camera exposure settings and optimized tonal mapping should do the trick for all but the most difficult subjects or lighting situations.
GM: Thank you so much for speaking with me and clearing up some of the confusion surrounding HDR technology. Is there anything else you would like to share?
Scott: From a technologist's standpoint it's not magic. The proof is in a good photographer's "eye" and a pleasing print, not the capture or image processing technology. It is said that Ansel Adams would trek to a location, set up his view camera, sit down and eat lunch waiting for that perfect moment and shoot one shot! In other words, don't get hung up on the technology…shoot on!
-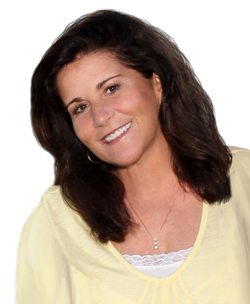 Success has many fathers and digital imaging is no exception. If you took a poll among those who where present, you would often find Georgia McCabe nominated for the list of significant contributors in the development of mass market digital photography. She has played the role of market visionary, evangelist and active participant in most of the major developments that would eventually lead to the complete coalescence of mass market photography, personal computers and the internet.
At Kodak in the early '90s, she uniquely recognized the tremendous effect that high quality digitized film images would have on the then developing world of desktop computing. She evangelized her vision with the likes of Bill Gates, John Scully and Steve Jobs, demonstrating the tremendous influence that personal imaging would have on the desktop computing market.
She then leveraged these developments and formed a company that developed the technology and services to enable extremely large image collections like those at Time Warner, The Walt Disney Company, Conde Nast Publications and The New York Daily News to economically convert literally millions of existing historical images to digital form and make them readily available to the exploding population of new web consumers.
Finally, in 2000 she joined FujiFilm USA and returned to her roots in the computing and consumer photography markets. At Fuji, she was instrumental in making internet photo sharing and 1 hour web to retail printing an everyday experience in the consumer digital photo market.
Always on the lookout for market dislocations resulting from "the next wave" of technology, today Georgia is excited about the terrific new opportunities that will result from the confluence of a truly connected world and the exploding consumer participation in social media. Georgia has the skill and vision to put a personal face on technology and make it relevant to virtually any audience.
Her forthcoming book "The Relationship Age," with social media expert, Mari Smith, and other leading social media and marketing experts from around the world will be released in the fall of 2010.
Photo/Video Credits: © 2010 Georgia McCabe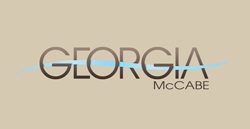 Company: Brownstein & McCabe Associates
Address: P.O. Box 5228, Englewood, FL 34224
Phone: 941-876-6428
Email: Georgia@wecouldoit.com
Website: http://www.georgiamccabe.com
Twitter: @mamagg
Facebook: http://www.facebook.com/GeorgiaLMcCabe
Here's how you can share your tips, techniques and tutorials on CurrentPhotographer.com
-