Pricing has to be one of the most volatile topics – next to Nikon vs Canon – that photographers discuss. There are numerous schools of thought on this subject. A scan through any photography forum will show heated debate from every side imaginable. Even seasoned photographers can grapple with this question.
On the subject of pricing, I'm only passionate about one thing – if you truly produce quality work then you should be properly compensated. Period. Stop giving away your talent for free. That's not going to help anyone, least of all yourself. So just stop it.

As I was going through various pricing scenarios, I read a piece by Rosh Sillars. He argued to sell photography to clients on a per image price. Think of it like working on straight commission. Your client only pays for the images that they want from your shoot. It was an intriguing thought. And it's a thought that made a lot of sense.
Think of it from a clients point of view. What are they worried about? They're worried about you not performing, having to pay for something they're not happy with, and then having to explain to their boss/client why they chose you and all they now have is subpar work coupled with a lot of wasted time and money. Do that too many times and you'll find yourself unemployable. Often too they may balk at many 'fees' that can get tacked on – sitting fees, setup fees, fees for showing up, fees for breathing etc. The fees can begin to look like a bank brochure. The end result is an unpleasant conversation where feelings get hurt.
Per image pricing removes all of that.
With per image pricing, the client selects what they want from the shoot. If you produce crappy work, the client doesn't pay, and you learn an expensive lesson equivalent to a quick, swift kick in the head. Conversely, if you produce stellar work, you can find a lot of flexibility in what the claimed budget was. All of a sudden you're actually making more than what you originally anticipated – without doing more work.
It's an interesting scenario. I decided to try it out. What I found was interesting to say the least.
It sure cut down on the questions from prospective clients. My pricing structure is outlined in plain English on my website. There's no confusion or surprises. Instead, the conversations have centered on more deeply understanding their needs. It's a much more productive discussion and eliminates much of the negotiation.
Sometimes you are pleasantly surprised. More than once I've entered discussions with prospective clients who tell me what their budget is. No problem. When I come back with the proofs, that budget miraculously grows as they pick out even more shots than what they may have originally wanted. Even better, it's their choice to do so. No arm twisting, no slick talking, no begging, no negotiating. I've had clients come back later when their budget allowed and purchased more from previous shoots. The images are already done – it's as easy as filling out an invoice, collecting payment, and delivering the images. Simple.
You can make more on a per hour basis. To figure out your per hour rate, take the number of images you sold from the shoot, and divide by the entire amount of time you spent on the job. I've been repeatedly astonished at this number. As you get better and more efficient at working in your craft, the per hour rate that you end up making would make a top end lawyer blush. In fact, if I took the last few shoots that I did and reworked my website asking for that equivalent hourly rate, I'd probably never land another client again. Goodness knows if I went to my day job and asked for that rate I would be laughed out of the room and fired. But at the end of the day, what does the client care about? They really just want quality images at a fair price. If you deliver truly high quality work that truly wows your client, you've created value and justified your pricing. Everyone wins.
I screwed up a shoot before. That's when I discovered I have no business shooting portraits. I collected no money upfront. I botched the job. The client wasn't happy. Heck I wasn't even happy with what I produced. When he asked what he owed, I said nothing. I said I was sorry and provided the name and number of a more qualified photographer. He was impressed with my professionalism and we parted ways on good terms with only a total of about 30 minutes of our lives wasted on the interaction.
Me? I'm a firm believer. I'll never go back to doing it any other way. If you're finding it hard to crack the code on your pricing, sit down and crunch the numbers. Test it on a few clients to gauge reaction. You too may be very pleasantly surprised at the results.
---
–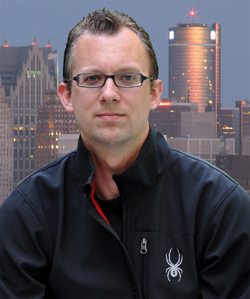 I am a freelance photographer based in Charlotte, NC that specializes in fine art prints and commercial photography. Much of my work is based on urban scenes.  I believe that each image needs to tell a story, to stand on its own, and that's what I strive for with each click of my camera.
That goes not only for my art but for my commercial work as well. I enjoy working with businesses, helping them create images that excite their clients and promote their business in a professional manner. That work has been featured in projects commissioned by Ann Arbor Tortilla Company, 2NRCARZ, Fine Interior Finishes, and the Schmap Guide to Detroit.
Some of my more artistic images have received recognition in Smashing Magazine for a worldwide photo contest that they conducted, in both the 2010 and 2011 Comerica Bank corporate calendars, and have been honored several times as Photo of the Day in Light and Composition Magazine.
Photo/Video Credits: © Chris Horner
Here's how you can share your tips, techniques and tutorials on CurrentPhotographer.com
*The Current Photographer website contains links to our affiliate partners. Purchasing products and services through these links helps support our efforts to bring you the quality information you love and there's no additional cost to you.