April 27, 2010
PRESS RELEASE
The H4D-40 with its breakthrough True Focus technology is selected as Best Medium Format D-System Camera by prestigious international TIPA committee.
For the second consecutive year, the Technical Image Press Association (TIPA) has selected a Hasselblad camera as Best Medium Format D-System. The new 40 megapixel H4D-40 and its groundbreaking True Focus with APL (Absolute Position Lock) was chosen for this esteemed award by editors of more than two dozen of the most well-respected photography magazines from around the world. Selection for the award was based on innovation, the use of leading-edge technology, design and ergonomics, ease-of-use as well as price/performance ratio.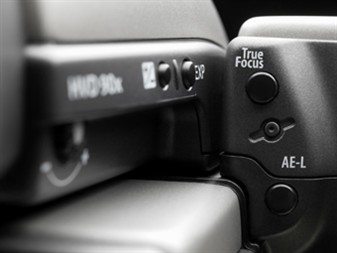 In addition to its True Focus and APL technological innovations, "making auto-focus easier and more accurate for photo professionals," TIPA noted that "The H4D series has been designed to meet the demands of high-end commercial photographers who require the ultimate in both image quality and performance."
Upon hearing the news, Hasselblad CEO Larry Hansen commented that, "We are honored to receive this prestigious award and proud of the company's achievements in developing the H4D-40. This camera not only meets the needs of the established Hasselblad community of professional photographers but will introduce 35mm DSLR photographers to the benefits of Medium Format photography including advances in image quality. Based on the H4D-40's overall success, Hasselblad has clearly stayed true to one of its founders' core values – the courage to set extreme standards for product development and the ability to make it happen."
Key to Hasselblad's success, of course, is to understand what photographers need in order to create extraordinary images. Director of Product Management Peter Stig explains that the H4D-40's True Focus and Absolute Position Lock "provide a clever use of new technology." He adds that, "By providing this unique mechanism with which photographers gain speed, accuracy and flexibility when focusing in a recomposed image, Hasselblad has solved one of the technological challenges facing serious photographers today."
The H4D family was introduced in September 2009 in Orlando, at Cape Canaveral on the occasion of the 40th anniversary of the moon landing and the Hasselblad camera's first trip to outer space. This year's selection of the H4D-40 marks the fourth time that Hasselblad has received the TIPA award for Best Medium Format D-System.
Initially founded in 1991 as a consortium of European editors and magazines, TIPA expanded its membership to non-European countries in 2009, creating a truly global association. Rigorous judging standards and the technical expertise of its members are combined to select the best photo and imaging products each year.
–
*The Current Photographer website contains links to our affiliate partners. Purchasing products and services through these links helps support our efforts to bring you the quality information you love and there's no additional cost to you.
Founder of Current Photographer, co-host of The Digital Photography Cafe Show, Designer, Photographer, and overall tech geek.