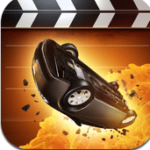 "Hey, Dad! Check this out!" When these words come from the mouth of your 15-year-old son you never know what will follow. Sometimes it is good; sometimes it requires X-rays. This time Lane showed me a new app on his iPhone, and I must say, I am impressed.
As part of their promotion for Mission Impossible – Ghost Protocol, Bad Robot Interactive has developed a new iPhone and iPad app called Action Movie FX. This is good stuff! All you do is select your scene. The free version offers 'Missile Attack' and 'Car Smash'. Additional two-packs which include 'Chopper Down' and 'Tornado' or 'Air Strike' and 'Fire Fight' may be purchased within the app for 99 cents each.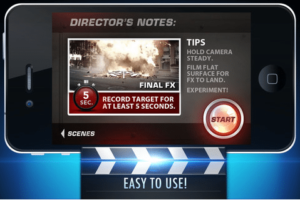 Once your scene is selected, you simply press 'Start' and point your phone's camera at the scene for at least five seconds. Once your background is recorded you select how much lead in you want before the effect starts. Then click 'OK'. The app does the rest. The effects are pretty amazing.
You may then share your video to Facebook, via email, or you may save it to your camera roll. Here is the one that Lane showed me. Rest assured that Abby was not injured during the filming of this sequence. But I laughed so much it hurt (if that counts). Check out this link to see Lane's video.
Download this free app and see what kind of fun you can have.

All the best… Mike
*The Current Photographer website contains links to our affiliate partners. Purchasing products and services through these links helps support our efforts to bring you the quality information you love and there's no additional cost to you.
A college administrator by profession, Mike Kennamer enjoys the opportunity to take photos and improve his skills by shooting events at work, church, and for friends. He enjoys landscape photography, portraiture and is starting to dabble in HDR. His current photography project involves learning to control flash manually. "My goal", according to Kennamer, "is to be the best photographer I can be."
Kennamer is also the President of Kennamer Media Group, Inc., a provider of traditional and online media, specializing in the healthcare industry. On CurrentPhotographer.com he writes about iPhone and iPad applications for photographers.