And now, a first – a non-photography-specific app. But as you know, I wouldn't be posting an app review unless it was useful for you photographers.
CloudApp is available from the Mac App Store for free, and is operated via a cloud-shaped menu bar item. The concept is one of seamless sharing of virtually any file, and from a photographer's point of view, is a quick and simple method of sharing images online.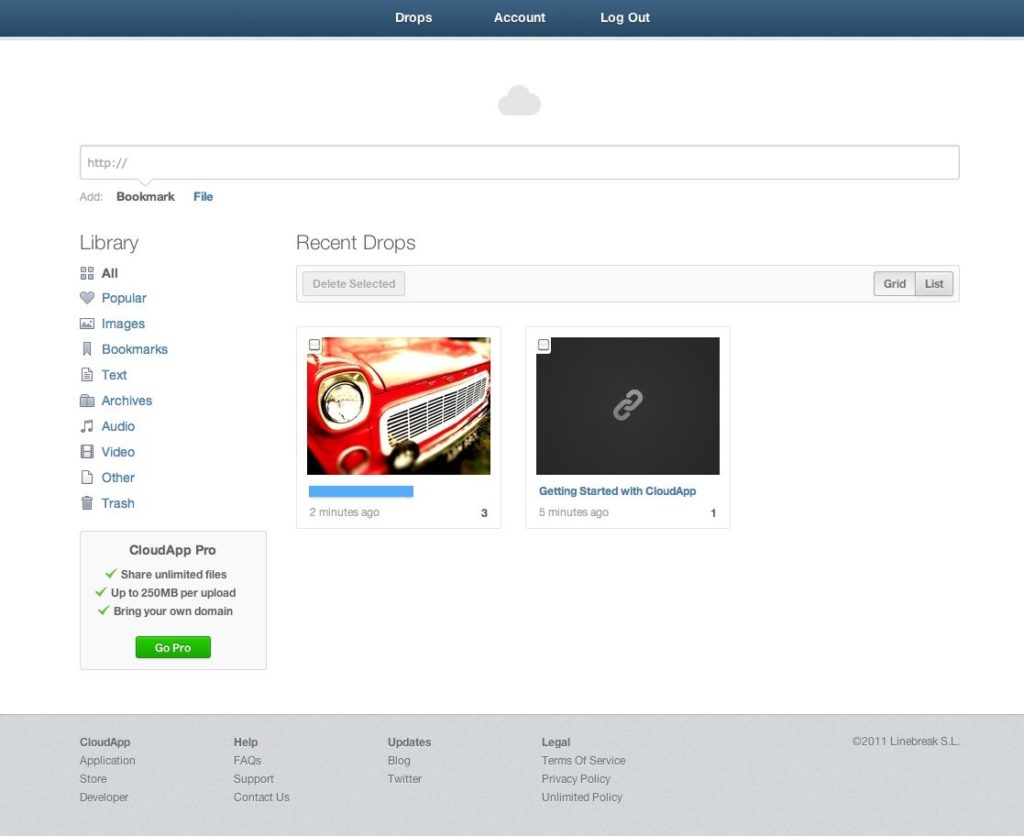 To share a file with CloudApp – supported formats include images, bookmarks, text, video and audio – all that is required is for the file to be dragged onto the CloudApp icon. This starts the upload, which seems very snappy (possibly even faster than Dropbox), and when this is complete, a desktop notification is displayed. Uploaded files are automatically assigned a (relatively) short link, which can then be used to share the file.
CloudApp's drop-down menu displays your recent file uploads, which can then be clicked on, taking you to the file in question, and in addition, all files are also accessible via an Evernote-style web-app.
For anyone who wants to share images, CloudApp is the slickest way of doing so – I certainly can't imagine using Photobucket again.
There are a few features that make this app especially useful for photographers, however. The first is the fact that the view numbers of files are tracked, and even displayed in the icon's drop-down menu. The second is the image viewer that CloudApp provides, allowing those viewing your image to enjoy it, without clutter, on a simple, dark background. The third (a "Pro" feature, which is an upgrade available for $45/year) is the ability to share files in the slick CloudApp way using your own domain name. Unfortunately, the only security is via a 20 character subdomain, which means that images can be found publicly if someone guesses the url for an image. This shouldn't affect amateur photographers (although I wouldn't recommend sharing confidential files via CloudApp), but for pros, the dream of delivering client images using CloudApp's gloriously simple method may stay just that – a dream.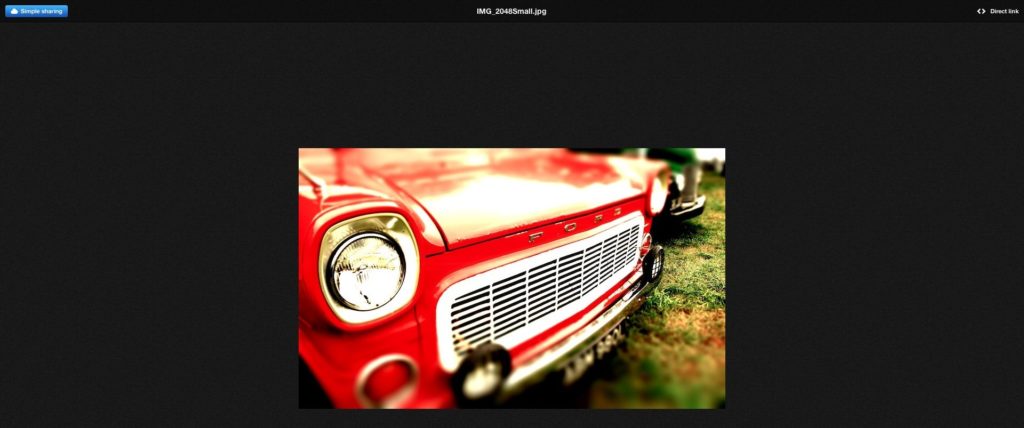 This should not stop photographers, or anyone who wants to share files online for that matter, from downloading and using CloudApp. For Mac users, I certainly think it's currently the best available way of sharing online.
*The Current Photographer website contains links to our affiliate partners. Purchasing products and services through these links helps support our efforts to bring you the quality information you love and there's no additional cost to you.
Mark Myerson loves photography, and in particular, hanging around waterfalls! Landscapes and nature have always been his staple, but he relishes any opportunity to take pictures. He also works closely with many local charities, regularly providing photographic coverage of fundraising events.
Mark is also a self-confessed tech-head and OSX lover – Apple is his favourite fruit!
Mark is the owner of Mark Myerson Photography, a Devon-based business that provides a large variety of photographic services to the local community and beyond. Whilst Mark Myerson Photography specialises in event, commercial and pet photography, almost every type of photographic assignment has been covered by the company.
If you have any photography or OSX-related questions, you can contact Mark via the links given below.