As digital processing techniques go, HDR is a relative new boy – how many of us were using Photomatix 5 or 6 years ago? Now, however, it has spread contagiously amongst photographers, at its best when being harnessed to produce beautiful images, but often being used to produce eye-stingingly garish results. Love it or hate it, though, HDR is here to stay and as a result, there are now numerous apps vying for your tone-mapping attention. One such app is HDRAW, but with its idea of single image HDR creation using a RAW file, is it a realistic contender for the low-contrast crown?
As stated above, the most noticeable feature of HDRAW is its single-image approach to creating an HDR image. This method has both positives and negatives; only having to compute one image file at a time means HDRAW can operate smoothly and quickly – an effect accentuated by HDRAW's pleasant interface. The downside of HDR using only one image is that you are stretching your picture to its limit, and with this in mind, you won't want to be using HDRAW for big prints or for stock libraries. I must admit, however, that I was suprised by how much detail HDRAW claimed back from the darkest shadows and lightest highlights.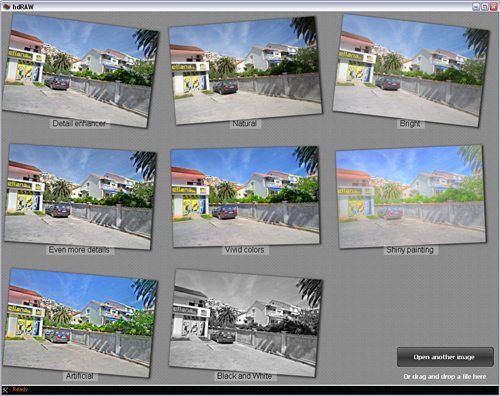 *The Current Photographer website contains links to our affiliate partners. Purchasing products and services through these links helps support our efforts to bring you the quality information you love and there's no additional cost to you.