The technique of using several images to create a high dynamic range (HDR) end picture, so as to maximise the amount of the scene that is neither blown out white or black, is becoming more popular, with many people using it to create photo art. It can be a difficult process to achieve, however, especially if done manually using tone mapping, or even as a result of using professional HDR software, which can have a bewildering number of options.
Whilst many HDR junkies use complex software like Photomatix – which I would recommend if you want to produce HDR images regularly – for those who only wish to dabble or experiment with HDR on occasion, the relatively high price and complex nature of Photomatix makes it off-putting. For these HDR-dabblers, I must recommend they try the app, HDRtist.
Unlike many HDR apps, HDRtist is freeware, and as you might expect, doesn't come with that many options; this is very much a "plug & play" app.
To create an HDR image, the user first inputs the base images into the app, and the app then processes these to give an HDR preview. The only controls then available to the user are "align" (tries to correct any differences between the multiple pictures, usually unsuccessfully), and the slider in the bottom left-hand corner of the app window – this adjusts the strength of the image blending.
As mentioned above, this minimal control will make the seasoned HDR user feel this app is heavily restricted, but for occasional or first-time HDR users, the results are reasonably impressive. The app sometimes suffers slowdown when processing three or more images, but this is not usually that severe. It is a shame that there is no in-built basic editor, even with a crop function, but as freeware, this is understandable. Also, the results that HDRtist produces, I would say, are more towards the digital art side of HDR, rather than enhancement of natural scenes.
My overall impression of HDRtist is very good, however; I don't use HDR all that often, but on the occasions I do wish to, this app does a very competent job of producing HDR images.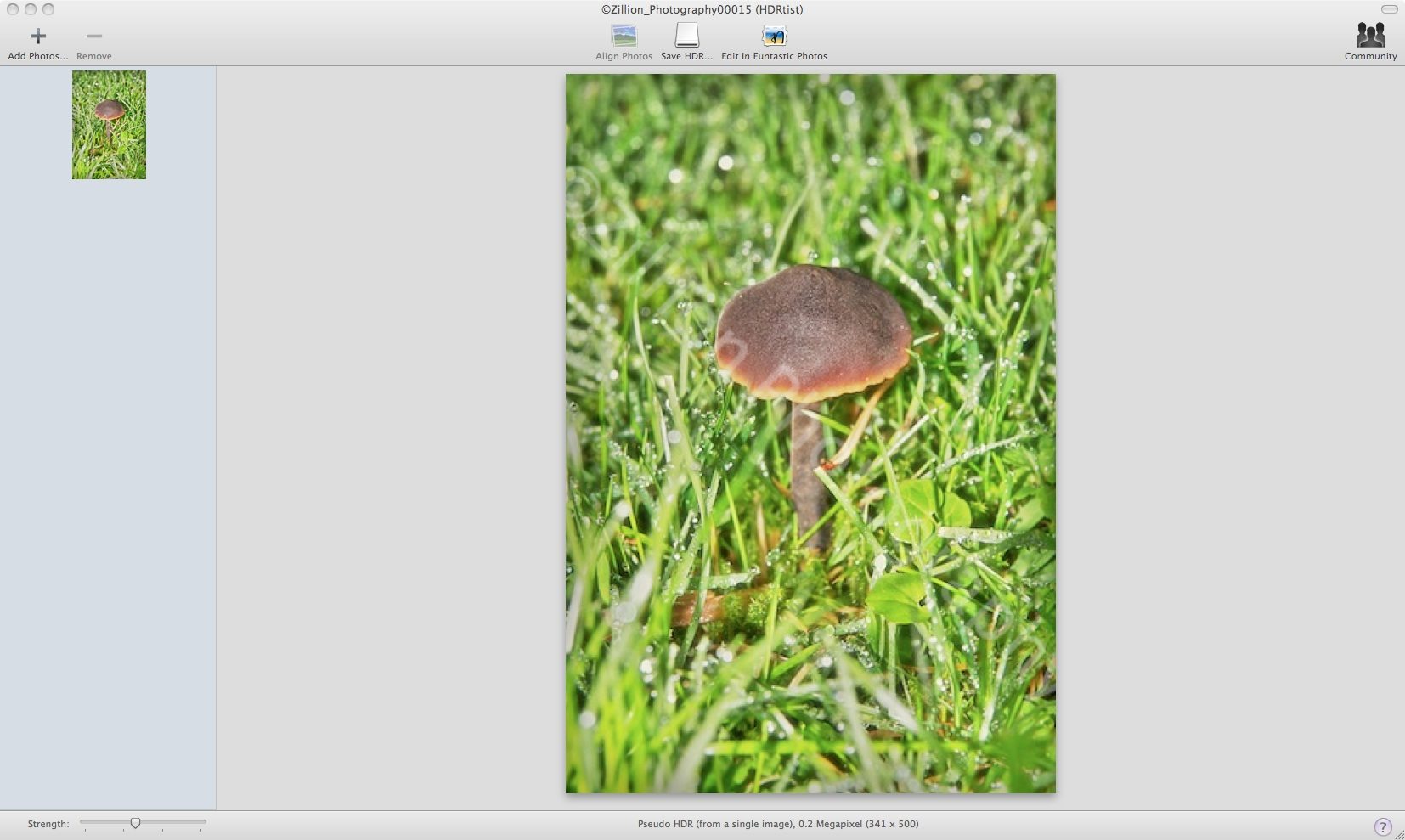 Please note, Ohanaware have now brought out HDRtist Pro ($29.99), which has many of the advanced features HDRtist freeware lacks. I aim to review the Pro version in a future article.
HDRtist has its own Flickr group – follow the link to see some users' creations.
HDRtist is freeware, available to download from Ohanaware here.
*The Current Photographer website contains links to our affiliate partners. Purchasing products and services through these links helps support our efforts to bring you the quality information you love and there's no additional cost to you.
Mark Myerson loves photography, and in particular, hanging around waterfalls! Landscapes and nature have always been his staple, but he relishes any opportunity to take pictures. He also works closely with many local charities, regularly providing photographic coverage of fundraising events.
Mark is also a self-confessed tech-head and OSX lover – Apple is his favourite fruit!
Mark is the owner of Mark Myerson Photography, a Devon-based business that provides a large variety of photographic services to the local community and beyond. Whilst Mark Myerson Photography specialises in event, commercial and pet photography, almost every type of photographic assignment has been covered by the company.
If you have any photography or OSX-related questions, you can contact Mark via the links given below.