April 4, 2012 – PRESS SUMMARY – Sigma Corporation of America, is pleased to announce that its newly upgraded 50-150mm F2.8 APO EX DC OS HSM telephoto lens is now available for the street price of $1,099.
The 50-150mm F2.8 APO EX DC OS HSM telephoto lens is the successor to the 50-150mm F2.8 APO EX DC II HSM. The updated lens now features Sigma's own proprietary Optical Stabilizer (OS) technology, which offers the use of shutter speeds approximately four stops slower than would otherwise be possible. The lens design utilizes an inner-focusing and inner-zooming system that provides convenient handling and this, along with the OS feature, makes it favorable for high-performance, handheld, close-up photography. Additionally, the Hyper Sonic Motor (HSM) ensures quiet and high-speed auto focusing, while allowing full-time manual focus capability.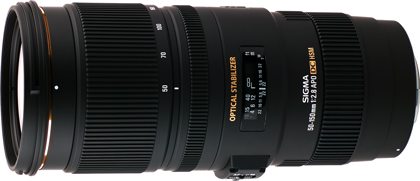 The Sigma 50-150mm F2.8 APO EX DC OS HSM Canon mounts will be available next week, while the Nikon and Sigma mounts are expected to be available by the end of April.
Six SLD glass elements provide exceptional corrections for all types of aberrations and provide high-quality imagery throughout the zoom range. It also has a rounded, nine-blade diaphragm that creates an attractive blur to the out-of-focus areas of the image.
The lens' Super Multi-Layer Coating reduces flare and ghosting and ensures sharp and high contrast images even at the maximum apertures. The addition of Sigma's 1.4x EX DG APO and 2x EX DG APO teleconverters produce a 70-210mm F4 autofocus telephoto zoom lens and a 100-300mm F5.6 autofocus telephoto lens, respectively.
–
*The Current Photographer website contains links to our affiliate partners. Purchasing products and services through these links helps support our efforts to bring you the quality information you love and there's no additional cost to you.
Founder of Current Photographer, co-host of The Digital Photography Cafe Show, Designer, Photographer, and overall tech geek.