Photography has had a long tradition of experimentation and creative playfulness. There are a TON of crazy doodads and gadgets out there promising to get you "better" pictures or make your life easier in some way. This article, however, does not entertain this hype. None of the accessories I'm going to discuss will make your life easy, and honestly, most of the pictures you take with them are not going to be all that great. The exciting thing about using accessories like these is that they provide a chance to get creative, have some fun and to stop taking your pictures too seriously. If you spend enough time indulging your imagination, you can get some seriously amazing photos. And with practice, you may even get predictable results for more serious projects.
The first thing you have to learn if you want to start getting more interesting pictures is how to integrate flash into your photography. On-camera or off-camera, a flash is your best friend in this industry. And boy, do I have a cool little flash for you. The Lomography Ringflash is one of the most interesting light sources I've seen in while, and for only $65 it's about the cheapest ring flash I have ever seen. This little guy is compatible on any standard hot shoe.  So, for the most part, it doesn't matter what brand of camera you are using. The coolest thing is, like any good flash, it supports gels; but unlike most flashes, it allows you to put a different color on each little bulb. This makes for some truly interesting close up and macro photos! With the right "know-how" and accessories one could easily have some off-camera flash fun too.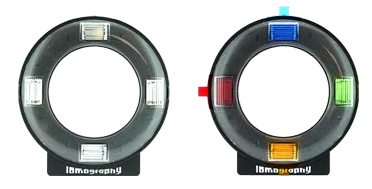 Another truly amazing accessory that I would recommend is a Diana Lens with the right mount accessory for your DSLR (unfortunately these are only made for Canon and Nikon). These inspiring lenses are plastic and have a soft focus with a tendency toward lens flare. They produce some genuinely interesting results though, and no two lenses are alike. A number of the Diana lenses come in different focal lengths, for usage variation. Keep in mind that these guys were made for medium format so they don't exactly operate the way you would expect a 35mm lens to act on a DSLR. If that weren't enough for you, there are a bunch of other cool accessories for these lenses, like the Diana Splitzer that splits and splices stuff from all around and can make some amazingly bizarre images.
The last accessory I'd like to talk about, and my personal favorite of the group, is the Lensbaby. Like the Diana, this encompasses a whole host of lenses and accessories. The core idea behind the Lensbaby amounts to the ability to get tilt shift-esque photographs without having to spend copious amounts of money. Whichever model you choose, I trust that you will not be disappointed. I have a hard time leaving for any shoot without mine! Lensbabies are amazingly small and easy to carry, and some of the results you get are so bitchin'. Plus, there are some really nifty accessories for these guys. Ever want to play around with bokeh? Lensbaby has you covered with a bunch of cool aperture kits that will give you a multitude of effects ranging from hearts to spirals. You can even get a blank set and create your own shapes!

As you explore these accessories, just remember, they are all about creative entertainment. Don't get frustrated with them; you might get one out of thirty shots that's a keeper, but that shot is going to be like nothing you've ever taken before!
–


Andrew Wagle is a commercial account manager at C.R.I.S., a digital camera repair company located in Chandler, AZ. Andrew's photographic education, hardware knowledge, and digital imaging expertise is a major contributor to the company's BBB A+ rating. Andrew is also the social media coordinator and moderator of the company's camera repair blog; focused on care, maintenance and repair tips for digital cameras and imaging equipment.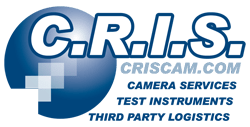 Company: C.R.I.S. Camera Services
Phone: 480-940-1103
Email: awagle@criscam.com
Website: http://www.criscam.com
Blog: http://www.camerarepair.org
Twitter: @CRISCameraSvc
Facebook: http://facebook.com/CRISCameraSvc
Here's how you can share your tips, techniques and tutorials on CurrentPhotographer.com
–
*The Current Photographer website contains links to our affiliate partners. Purchasing products and services through these links helps support our efforts to bring you the quality information you love and there's no additional cost to you.