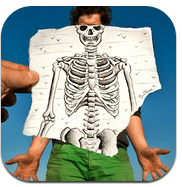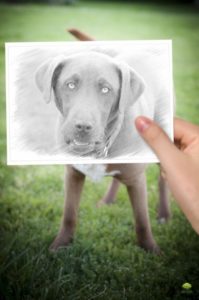 So much of what we see in the "New and Noteworthy" in iTunes seems to be more of the same. So it's nice to run across something unique in the App Store. Such is the case for the ArtinPhoto IOS app. This 99 cent app allows you to add a black and white sketch within your existing photo or photo taken from your IOS device. There is a free, ad-supported version also.
It's very easy to use and, aside from the annoying photos of random hands that hold many of the available frames, it produces some very nice results. You simply choose or take a photo. Make your selection of sketch frame, sketch type, and sketch brush. Press the "Play" button, and the app does all the work for you. You can then save your photo or share it via email.
It is as simple as that, and creates some interesting photos. This is definitely different, and one that I'll use. Now if we can just get rid of those random hands that are holding the frames.
Hope you enjoy! All the best…Mike
*The Current Photographer website contains links to our affiliate partners. Purchasing products and services through these links helps support our efforts to bring you the quality information you love and there's no additional cost to you.
A college administrator by profession, Mike Kennamer enjoys the opportunity to take photos and improve his skills by shooting events at work, church, and for friends. He enjoys landscape photography, portraiture and is starting to dabble in HDR. His current photography project involves learning to control flash manually. "My goal", according to Kennamer, "is to be the best photographer I can be."
Kennamer is also the President of Kennamer Media Group, Inc., a provider of traditional and online media, specializing in the healthcare industry. On CurrentPhotographer.com he writes about iPhone and iPad applications for photographers.