One of my favorite pub debates with the boys is the classic "if you could have one superpower, what would it be?". I've also tried this on first dates but the conversation never lasts very long (and nor do the dates for some reason…).
However, after hours of exhaustive analysis and comparisons, what always seems clear is that it's better to have one kick-ass superpower than multiple skills. After all, who really likes Superman right?! And a collection of superheroes each with unique skills, such as the Fantastic Four, is pretty much invincible!
Anyway, back to wedding photography and it's a similar story with lens selection. I outlined in a previous post how wedding photography requires knowledge of a number of photographic genres e.g. portrait, macro, landscape. Well, for each of those genres there are specific types of lenses which will help you to get the best results, and at a deeper level there are then usually choices between primes and telephotos. That's a massive discussion point in itself, but for now it's important to remember that shooting a wedding is not the same as shooting in a studio. I LOVE super fast prime lenses but I need to be practical about how many lenses I can carry around so I don't turn up to a wedding looking like a lost safari photographer!
My current solution is a set of 4 lenses comprising two primes and two telephotos. It took me about a year of intense research, trial and deliberation to assemble this Fantastic Four as I wanted to ensure that any lens I invested (a not insignificant amount of $$) in would have a specific mission and deliver a particular type of shot that complements my documentary style of storytelling. I'm also keen to avoid lens "stuffocation" i.e. having so many lenses that you can't make up your mind which one to use!
I'm not going to get into any technical jargon in this post because that's not why you're here. Rather my aim is to give you a feel for what my lenses accomplish and the types of shots you can get with them, so that hopefully you can make more informed decisions about your own lens selection.
One important thing to bear in mind, however, is that I shoot with Canon 5D MkIIs which have full frame sensors. So if you have a cropped sensor camera you have to take into consideration the fact that your shots will all look as if they were taken at a longer focal length, depending on your crop factor e.g. an image from a 50mm lens will look like it was taken at 80mm on a 1.6x cropped sensor.
Also, while I will be making reference to specific Canon lenses, there will be equivalents or near-equivalents available for all other DSLR brands.
So, with that said, let's meet my Fantastic Four:
Mr Fantastic
If you have a super-wide scene to capture or need to squeeze a whole room into one frame, the Canon 16-35mm f/2.8L II is perfect. Dramatic landscapes, large group shots, and reception venue interiors are a breeze with this wide angle lens, and the telephoto feature means you can quickly adjust from, say, exterior to interior shots without swapping lenses.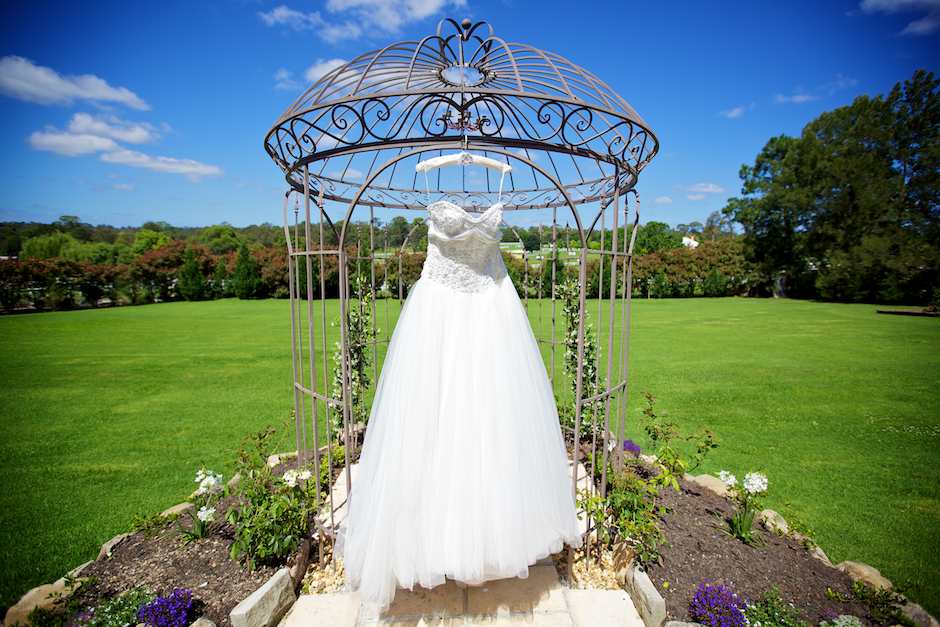 The versatility also pays dividends when you consider that every reception venue will be a different shape and size. So whether you want to capture all the guests watching the Best Man give his speech, or the tearful onlookers watching the first dance, you know you'll be able to fit them in.
Just be careful using the 16mm end; it's amazing for landscapes but around people as it can introduce some serious Mr Fantastic body bending distortion!
The Human Torch
Also know as the Canon 50mm f/1.2L.  50mm prime lenses are perfect for photojournalistic wedding shooters as they have the equivalent focal length of the human eye. The added bonus with this lens is its HUGE aperture, making it the fastest lens in the Canon range (alongside the 85mm f/1.2L). This creates that glorious shallow depth of field where your subject pops out while everything else melts in to a blurry bokeh-fest of creamy goodness!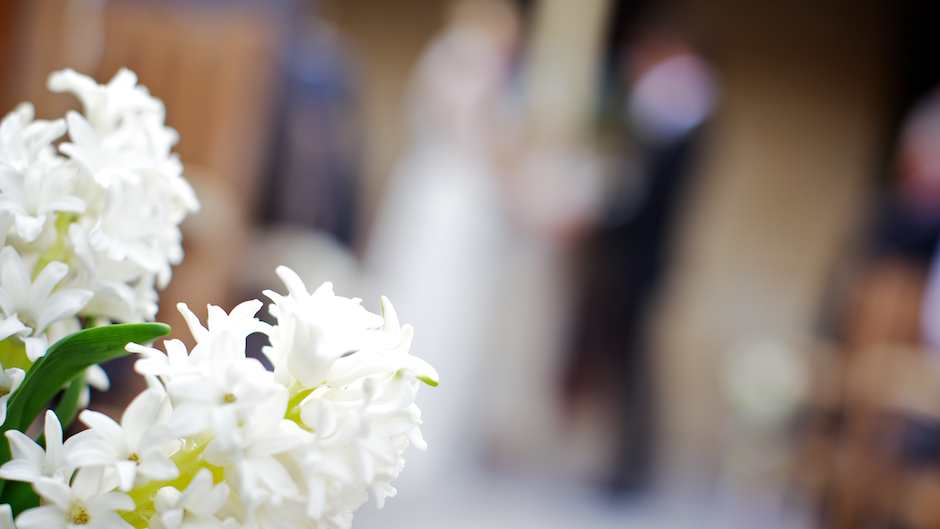 But where this incredible piece of glass really comes to life for a wedding shooter is in low light conditions. I've shot whole receptions with this lens without the need for flash because it just lets in so much light! Couple it with the 5D MkII's excellent high ISO performance and you have the most discreet combination for capturing speeches and dances without distracting the subjects.
The Invisible Girl
Every wedding photographer should have a macro lens and mine is the Canon 100mm f/2.8L Macro IS. The beauty of a macro lens is being able to get up close and personal with all the amazing details that your brides have just spent the last year painstakingly deliberating over.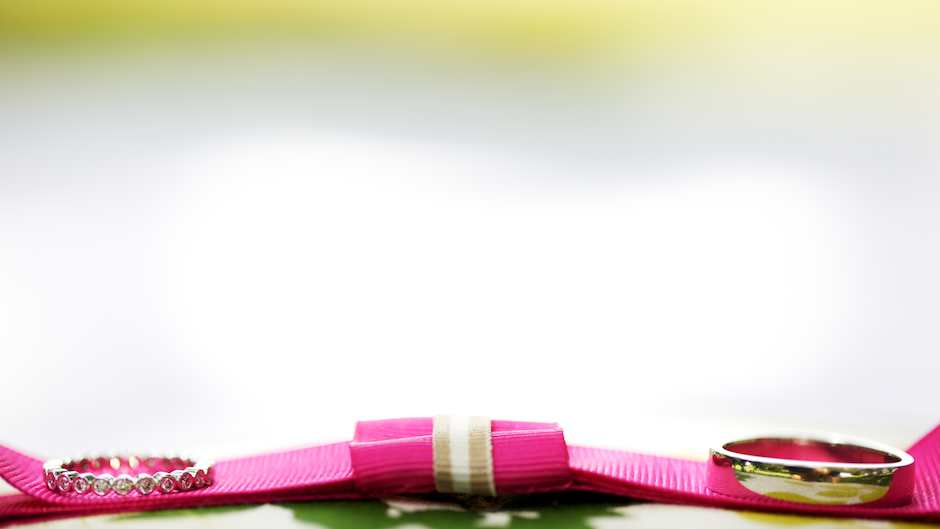 Macro lenses have a much shorter minimum focusing distance than standard lenses. This means you can sneak to within 12 inches of your subject rather than having to zoom in from 3 feet away. That might not sound like a big difference but it is when you want a sparkling diamond ring to fill the frame!
While I use this lens primarily for just a handful of shots at each wedding, it's also an incredible portrait lens in its own right.
The Thing
A bit of a cruel name for the Canon 70-200mm f/2.8L IS II! While this really is the monster of the four lenses in both size and weight, the gorgeous design and build make you want to stroke it rather than fear it!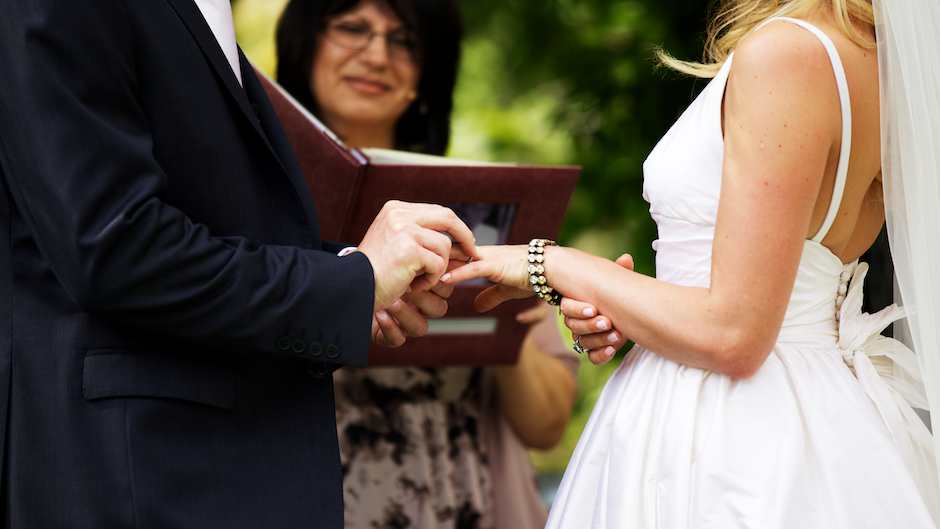 I use this lens mainly during the ceremony and reception. It allows me to hang back out of the way of the guests, but still get up close to the bride and groom's faces and hands, the bridesmaids' bouquets, the groomsmens' boutonnierres, and all the speech givers' faces.
As i carry two camera bodies I'll often use this lens in conjunction with the 16-35mm to capture both the environment and the details.
So there you have it – my Fantastic Four lenses. I'm sure as my experience increases and my style matures I will try out and possibly switch to other lenses (e.g. the 24-70mm f/2.8L which is the lens of choice for many wedding photographers), or add other speciality lenses to my bag (I would love to try out the tilt-shifts!) but for now these are a true superhero team!
I totally appreciate that everyone has their own special lens combos and I would love to hear what yours is so please have your say!
*The Current Photographer website contains links to our affiliate partners. Purchasing products and services through these links helps support our efforts to bring you the quality information you love and there's no additional cost to you.
I'm a born and bred Londoner who decided to give up the rat race, move halfway round the world to Australia and live by beautiful Bondi Beach.
But that's not all. I also bought loads of cool camera gear to play with then realised I could use it to make a living, and now I run a successful wedding and baby photography business.
My background in media and marketing has been invaluable in quickly establishing myself, particularly through social networking, and I'm keen to help others do the same. I also strongly believe in giving back to the community, so look out for my blog posts where I'll be sharing thoughts, insights, and tips about life as an emerging wedding photographer.