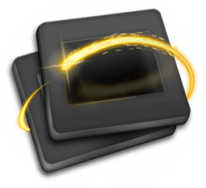 Most Mac users use iPhoto to organise and view pictures, or an alternative such as Picasa, or software included with their DSLR (eg Digital Photo Professional with Canons). These work beautifully with jpegs and other similarly small files. If you want to shoot in RAW, however, these apps start to struggle when you want to flick through your latest uploads, especially on Macs other than the super-fast.
For this reason, Green Volcano Software has come up with their own alternative, Photon.
Photon does not do editing, and its organisational abilities are very limited. Photon merely focuses on RAW image viewing. Whereas iPhoto and its competitors produce only jpeg previews for your RAW images, only revealing the RAW file when it is called up, Photon loads the RAW files immediately, as they are uploaded, ready to be scrutinised. The result of this simplicity is speed and ease of use.
When pictures are uploaded, they do take a little while to load, but not noticeably longer than loading jpegs in any of the apps named above. When they have loaded, it is wonderful to see your RAW files in full and glorious detail, and metadata and histograms for the images are available to be called up.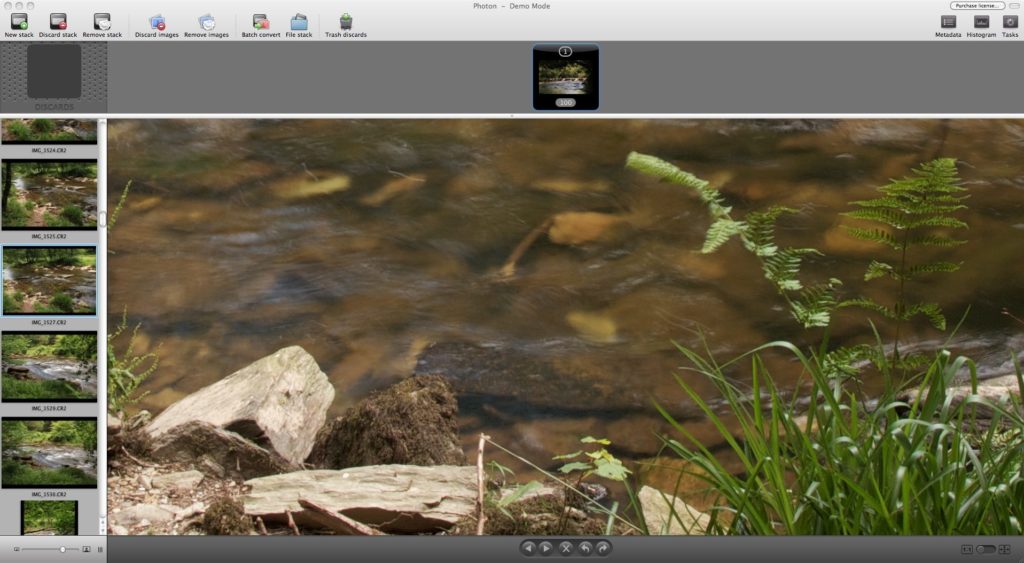 As Photon is merely designed to be the first step on your RAW workflow, organisation of uploaded images is limited to putting images into stacks. These stacks can then be batch converted, moving them onto your next app of choice.
Photon works beautifully, and looks sleek. I have enjoyed using it, and it fills a niche.
My main problem with Photon is trying to justify its usefulness and price. Whilst the landscape-enthusiast, obsessed with details, may want to see their pictures in full RAW detail immediately, many other types of photographer may not feel the need to pre-view their RAW files outside of their main image organiser. In addition, anyone who does want to see their RAW images on upload will have to pay Photon's eye-watering $69 price tag.
If you really are a stickler for detail, and you're feeling rich, I must recommend you get Photon, as it is a beautifully made app. If you fall into neither of these categories, Photon may be an unnecessary extra step in your workflow.
Photon, by Green Volcano Software, is available from their website, for $69.
*The Current Photographer website contains links to our affiliate partners. Purchasing products and services through these links helps support our efforts to bring you the quality information you love and there's no additional cost to you.
Mark Myerson loves photography, and in particular, hanging around waterfalls! Landscapes and nature have always been his staple, but he relishes any opportunity to take pictures. He also works closely with many local charities, regularly providing photographic coverage of fundraising events.
Mark is also a self-confessed tech-head and OSX lover – Apple is his favourite fruit!
Mark is the owner of Mark Myerson Photography, a Devon-based business that provides a large variety of photographic services to the local community and beyond. Whilst Mark Myerson Photography specialises in event, commercial and pet photography, almost every type of photographic assignment has been covered by the company.
If you have any photography or OSX-related questions, you can contact Mark via the links given below.