A few days ago, I set off to snap a senior portrait session at a football field. The guy I was shooting is a football player, so it seemed like a fantastic idea. We had keys and permission to use the field. I packed up my trusty Alien Bee 800's as well as a battery pack to power them, some grids and the rest of my camera gear and headed to the field. When we arrived, I quickly found the shot I wanted. I would place him in front of the score board right at sunset. I set my lights up and popped off a couple test shots. I wanted to get everything in place so I would not be rushed at sunset. I wanted that nice cobalt blue sky that last about 10 minutes. After everything was set up, we headed to the other end zone to grab some natural light shots.
AS SOON AS WE GOT TO THE OTHER END OF THE FIELD, THE SPRINKLERS CAME ON!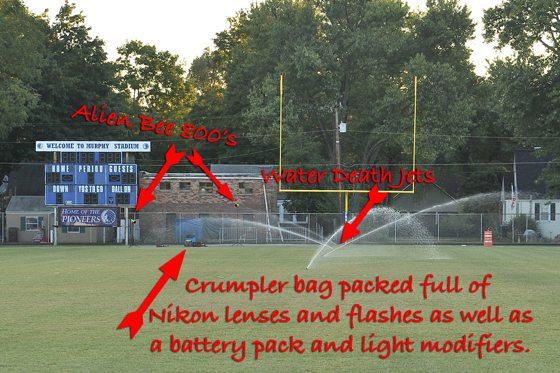 The sprinklers fire in zones, about 1/4 of the field at a time. It was my lucky day! The sprinklers shot water DIRECTLY into the body of both Alien Bee 800's. They also scored a direct hit right into my camera bag that was packed full of Nikon lenses and flashes as well as another D700 body.
By the time we got down to the equipment, I had to DUMP water out of the body of each light. My equipment bags were also soaked. The strobes and remote triggers got the worst of it though…
I turned the lights on and hoped for the best. One of them just kept firing like crazy, POP POP POP POP! The other one did nothing. They were dead!
I pulled out My SB900 and SB800 and set up a different shot. My triggers were fried, so I used a super long TTL cord to fire the flash. Here are a few of the shots.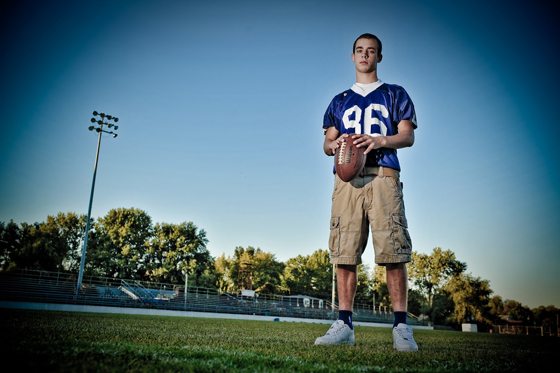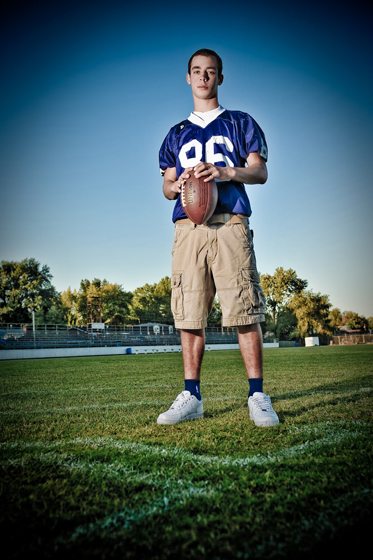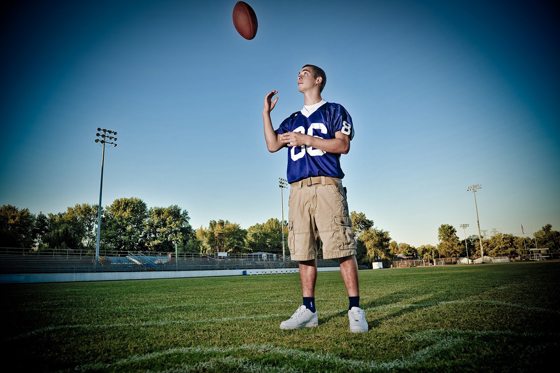 When I got back home, it was damage control time. Plugged everything up, still dead. I pulled out some jumbo Ziplock bags and 10 pounds of rice. I popped the 2 Alien Bee 800's into a bag with about 9 pounds of the rice and tossed the triggers into a smaller Ziplock bag with the rest of the rice.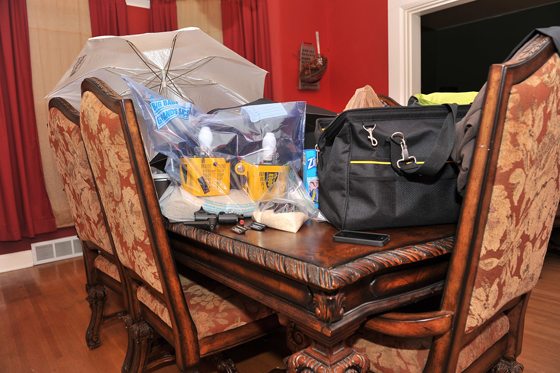 When I was finished, I logged on to the Paul Buff website and ordered up another pair of 800's. I had them overnighted, they arrived today. I pulled the water logged strobes out of their rice nap and plugged them in.
GUESS WHAT?! THEY FRIGGIN' WORK PERFECTLY!
Now I have 6 of them. Guess I will have a nice, shiny set for the studio and keep the zombie strobes in my truck for on-location shoots!
–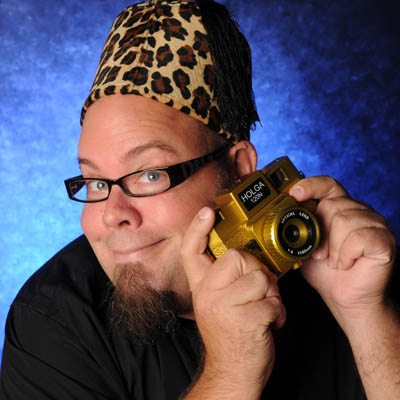 I started shooting classic Pinups as a side project, just for fun. I liked the images I was shooting, so I added them to my editorial photography blog, Sniper Photo. Within a few days, I was generating inquiries. Girls were wondering how THEY could be my next pinup girl. I broke the pinup & boudoir portion of my business off and created Boudoir Louisville.
This led me to purchase a 1300 square foot studio loft to use as my boudoir & pinup studio. Located on Baxter Avenue in the Highlands area of Louisville, we are centrally located and not THAT far of a drive from Lexington, Nashville, Indianapolis and Cincinnati.
We snap a lot of classic Pinups as well as Boudoir and Vintage Glamour. Most of our clients come to us looking for a truly unique gift to give to their special someone. We shoot a lot of Bridal Boudoir sessions because of this. We always imagine our clients giving their books to their hubby to be, I bet he blushes.
Boudoir Louisville also specializes in Pinup Parties! Perfect for Bachelorette Parties or just a group of friends wanting an awesome night out on the town.
My job is so rough! half-a-dozen girls dressed in lingerie hanging out in my studio, so rough…
Over the past year or so, we have been published in a few national and international Pinup publications. This has yielded clients from as far away as Nevada, Texas, North Caroline, Washington and California. I gotta say, it is VERY flattering to think that clients are willing to travel to our studio for their shoot.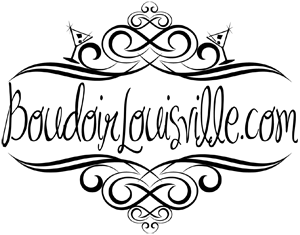 Phone: 502.609.6551
Webiste: http://www.boudoirlouisville.com
Blog: http://www.pinupgirlpics.com
Twitter: http://twitter.com/boudoirlou
Twitter: http://twitter.com/Sniper_Photo
Facebook: http://facebook.com/boudoirlouisville
Photo/Video Credits: © 2010 Boudoir Louisville
Here's how you can share your behind-the-scenes videos on CurrentPhotographer.com
–
*The Current Photographer website contains links to our affiliate partners. Purchasing products and services through these links helps support our efforts to bring you the quality information you love and there's no additional cost to you.