Allow me to introduce myself. I am known as an HDR photographer of cityscapes, landscapes, and urban exploration. About a year ago I decided to take photography very seriously. Some of the questions I had asked myself were, what did I want to photograph? What exactly were my intentions behind the camera? I thought Philadelphia would make a beautiful canvas to start my photography journey, and so it began. Most of the available time I had to shoot was during the evening, so I first set out with a tripod and cable release to capture non HDR long exposures after dark. I think any photographer beginning today with an interest in HDR can benefit from this structured workflow. Long exposures at night can teach you the discipline in which HDR photography revolves around.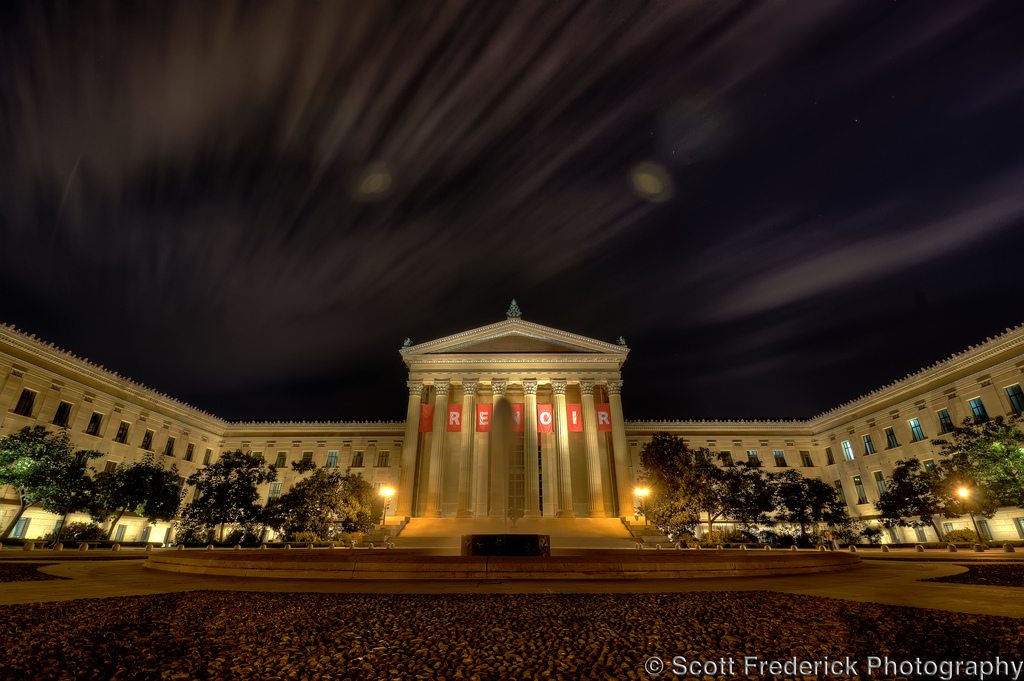 One of the hardest things about shooting after dark, is being able to see thru your viewfinder. These conditions also make it difficult to focus your lens. It's always best before composing your shot, to zoom in and focus on an area that has available light. I can't tell you how many times I've composed first, to discover that I can't lock in my focus point. Once you have locked in your focus point, turn off autofocus. You don't want your camera to refocus before the shutter opens.
I always shoot RAW, ISO 100 in manual mode. Depending on my aperture settings, I find exposures reaching 30 seconds or more. I like to set my Nikon 10-24 DX lens to F/16 at night. This allows a nice star pattern for any available sources of light. This effect will vary depending on which lens I'm using, as each one has a certain f/stop setting to achieve this. Bulb mode is one of my favorites, it allows me to keep the shutter open as long as I want. I've done exposures as long as 6 minutes. This can be a very rewarding result, after walking around in circles waiting for the exposure to complete. Before attempting exposures longer than 30 seconds, I will always do a test shot to check the focus and composition. There is nothing worse than waiting for a 6 minute exposure to complete, only to decide you need to make changes and attempt again.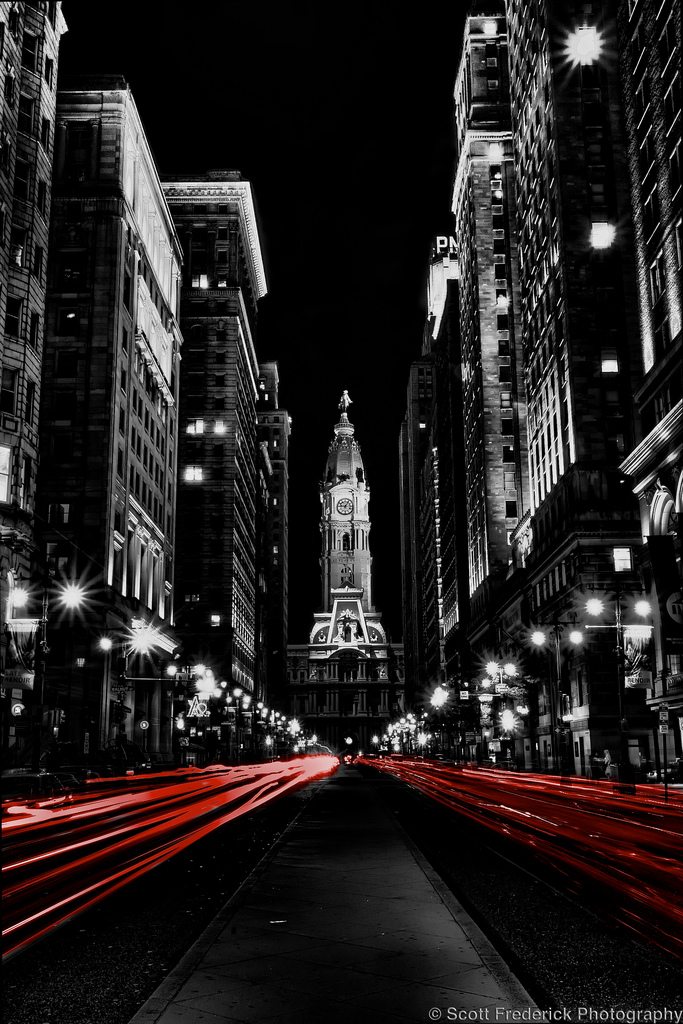 When your ready to start editing your nighttime long exposures whether HDR or not, it doesn't take many adjustments to make them shine. Some slight adjustmenst to levels and curves will give you depth, while a little bit of noise reduction will help smooth out your image. Don't forget to add a little sharpening and maybe desaturate the color and boost the vibrancy a notch or two.
Some things to keep in mind, while shooting at night in the city. First of all, it's always best to shoot with a friend. I always carry a flashlight, extra batteries for my camera and some mace. Luckily I haven't had to use it, yet!
Also try to get out during the sunset. The change of light can really add some nice variance to your shoots. Also remember the suns position at different times of the year. It can really make or break your shots. One of the best opportunities is a late day thunderstorm that clears for sunset. Nothing is better than aggressive clouds breaking away to the deepest colors on the horizon. Most of all experiment and have fun, that's what it's all about.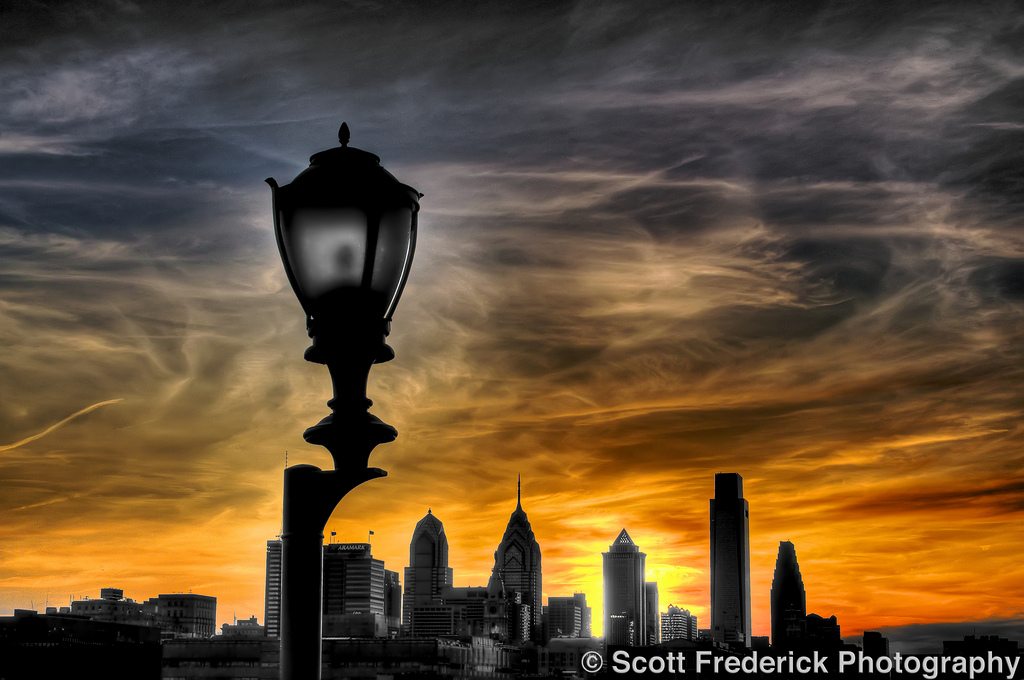 In the coming weeks I will be focusing on landscapes, as well as cityscapes. I'm leaving for a trip to Eleuthera, Bahamas in two weeks. Stay tuned!
Thank you for supporting my work.
*The Current Photographer website contains links to our affiliate partners. Purchasing products and services through these links helps support our efforts to bring you the quality information you love and there's no additional cost to you.
Scott Frederick is known for his photography of land, city and urban exploration. His styles vary from HDR to fine art black and white including minimalism. When not using his DSLR, he likes to use the iPhone Hipstamatic app for fun. He is an avid blogger and social networker, who strives to inspire everyone to see the world through photography. He's been awarded Editor's Pick at HDRSpotting.com and continues to educate himself and others on new tools and techniques. Feel free to ask him any questions you may have about photography.