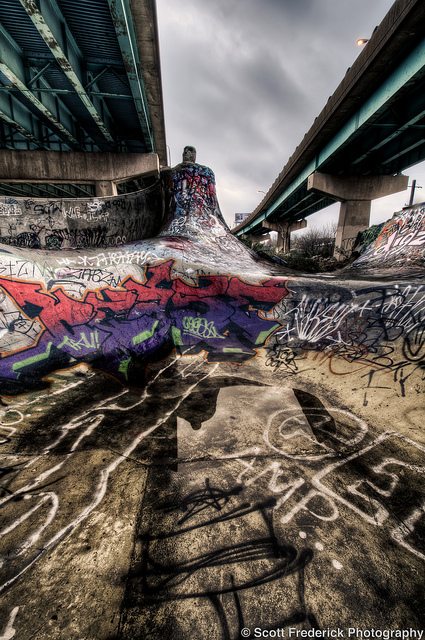 For the last year or so I've shot many cityscape images. From wide angle to telephoto zoom, to 35mm prime. I tend to always carry every lens with me in my bag while out on a shoot. I admit I'm more dominant with my 10-24mm wide angle than any of the others, but's it's important to change lenses.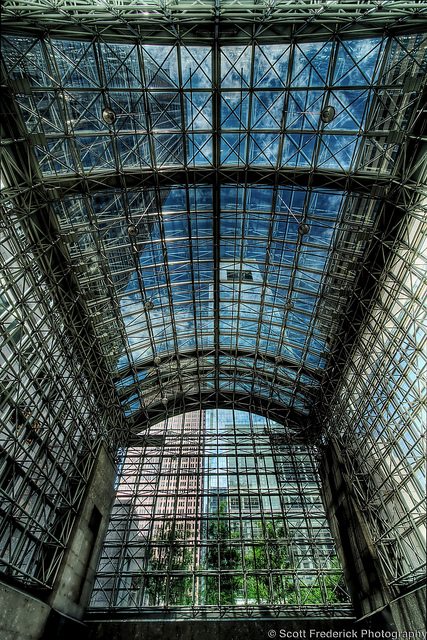 I decided to shoot some Philadelphia Skyline shots one night, during the sunset hour from the Camden Waterfront. I had spent the majority of my time using my 10-24mm, but when I changed to my 55-200mm zoom, it allowed me to isolate areas of the skyline, I could never achieve with my wide angle lens.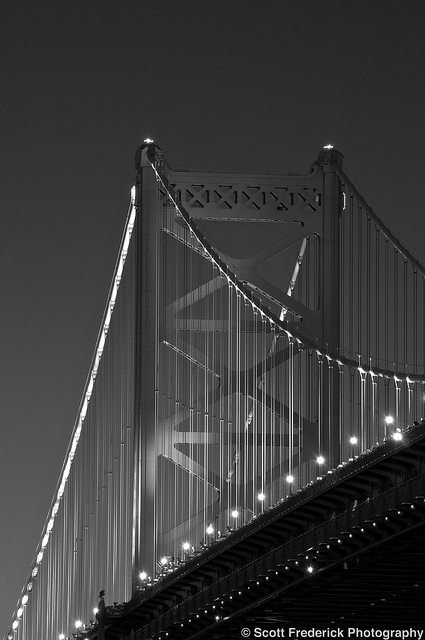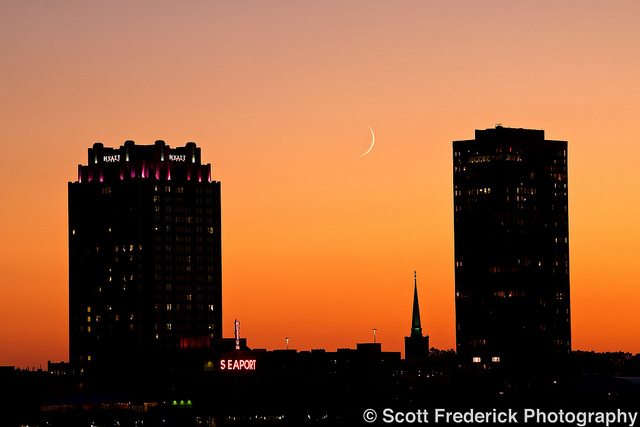 Another great lens I like to use for Cityscapes is the 35mm prime. It allows for a super sharp shot, and can get you moving your feet to compose rather than reaching for the zoom ring. I took the shot below handheld, while looking up in between 2 skyscrapers in Center City Philadelphia. This allowed for a new perspective, that I wasn't used too. Not to mention a neck ache, LOL.
I think that Cityscapes can be fun, but challenging. If you find yourself becoming bored with your shots try changing your lens.  A lot of photographers I know will purposely choose one lens to go out shooting with. This can prove to be effective if you're stuck using just one lens. I on the other hand enjoy changing lenses, so I prefer to take them all along with me. Whatever you decide, make sure that you are trying new things with your photography. Whether it's HDR, long exposures, wide angle, telephoto zoom, prime, color, black and white, etc.. Make sure you're giving yourself an opportunity to capture a full range of images.
*The Current Photographer website contains links to our affiliate partners. Purchasing products and services through these links helps support our efforts to bring you the quality information you love and there's no additional cost to you.
Scott Frederick is known for his photography of land, city and urban exploration. His styles vary from HDR to fine art black and white including minimalism. When not using his DSLR, he likes to use the iPhone Hipstamatic app for fun. He is an avid blogger and social networker, who strives to inspire everyone to see the world through photography. He's been awarded Editor's Pick at HDRSpotting.com and continues to educate himself and others on new tools and techniques. Feel free to ask him any questions you may have about photography.