What is it that makes great Landscape pictures? Good camera craft, an understanding of composition? Both of these are incredibly important but they're not the only thing. Great landscape photos come from a love and dedication to get out there and enjoy your surroundings and to see the wonderful low light bring definition and shape to the landscape; which means getting out of bed early. Now I realise that great low light also happens at the end of the day too, but for now I'm going to talk mornings. One of the best times of day to be out as a landscape photographer is first light, in fact I'd go even further and say that you should really be out there well before sunrise, by at least an hour in fact. It's time to set the alarm for stupid o'clock, resist the allure of the duvet and forget about breakfast. Breakfast can be your reward for a good mornings shoot. If you're going to be out for a while then throw a drink and a couple of chocolate bars into your camera bag.
The winter months are a Godsend for us landscape folks as not only are we blessed with great low light throughout pretty much the whole day, the days are shorter too which means that you won't have to get out of bed quite so early, 6-7am instead of 4am or earlier during the summer. (Depending on your geographic location of course)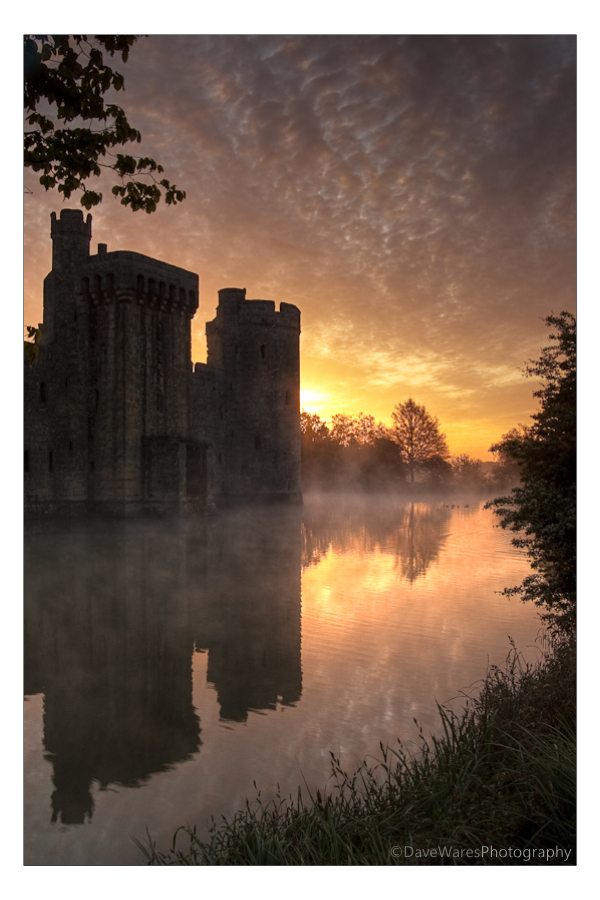 Be prepared, plan your trip in advance and pack everything the night before. If its a location that is new to you then check the map and put the co-ordinates into the sat nav (if you have one). Check the weather forecast-It sounds obvious but apart from seeing if it will be worthwhile going out at all you can also start to predict what sort of light it is that you will encounter, plus if its looking changeable you can pack your waterproof gear just in case. Format memory cards, charge batteries, clean lenses, and make sure the car's fuel tank is topped up as gas stations tend to be closed during the early hours. Have sensible footwear-it's no good trudging off in your sneakers or flip-flops over the hills and rocks, one slip and you've twisted your ankle and then what? So take your mobile phone, charged and with credit and perhaps a small first aid kit tucked into one of the pockets too. I'm sure all of this sounds like common sense, but these things are often left out when people talk about photography. It's always better to be prepared.
Lastly, accept that you may not get the shot. It often takes photographers weeks, months or even years to get that one shot that they dreamed of at a particular location. Don't be disheartened if things don't work out quite how you'd envisioned, instead take a little time to have a better look around, perhaps even take some test shots to try out different compositions so that when you do come back and the light does happen you'll be better prepared for it.
*The Current Photographer website contains links to our affiliate partners. Purchasing products and services through these links helps support our efforts to bring you the quality information you love and there's no additional cost to you.
Based on the south coast of England UK, I love to photograph landscapes and nature. In addition to this, over the past two to three years I've become fascinated with Urban Exploration and dereliction.
I've always had a passion for creating art, studying art and design during my school years and spending much of my time watercolour painting. After a brief love affair with playing rock guitar, photography was to be the next step in my creative life and I haven't stopped since.
My photography has always been a continuous journey, constantly trying to gather as much information as I can to help push my photography to new levels and explore new avenues of creativity.
I love sharing the things I have learned and over the past few years
I have been an active committee member of a local camera club, giving occasional tutorials on photo skills and basic Photoshop techniques. I am also the proud winner of 'The Portman cup' for 'Best Image of 2010′ at the Sussex Photographic federation's Projected Digital Image competition.