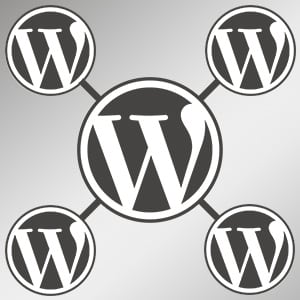 To understand WordPress Multisite, you first need to know what the WordPress CMS (Content Management System) is. If you haven't already, please give our What is WordPress? article a read and then come back to this one.
Multisite is a feature built-in to the WordPress core software, that when enabled allows users to create a network of subsites, all running under one WordPress installation.
Each subsite can use a subdomain name of the root site (i.e. site1.myphotosite.com, site2.myphotosite.com, etc). Using its built-in domain mapping feature, you can assign unique domain names to each subsite to better target your audience. This gives photographers the opportunity to really niche down their websites to create an experience that is unique to each client type.
The primary site could be the place where clients view all of your work, learn about all of your services, read your blog posts, etc.. Each subsite could be focused towards a specific type of client like…
Brides looking for a wedding photographer
Moms looking for a baby portrait photographer
An Agency looking for a food photographer
A buyer looking for Art to hang on their walls
By having unique websites for each niche, you can customize your portfolio, content, and experience to reach your perfect clients. Having focused sites also helps with SEO (Search Engine Optimization) and will allow you to optimize content for the keywords your clients are searching for.
Why use WordPress Multisite?
There are several reasons you may want to use WordPress Multisite for your photography business…
All subsites are within the same WordPress installation and share the same core files, Themes, and Plugins. That means you only have one website that you need to login to and one website to maintain.
Easy to learn. The Multisite Admin is very similar to a standard WordPress Admin.
You're only paying for one Managed WordPress Hosting plan, not one for each site.
You can have 25+ subsites all with unique domain names.
All subsites come with a free SSL Certificate (this is a must have!).
WordPress Multisite is a cost effective way to have multiple websites for your photography business. You can really niche down and target your perfect clients with websites geared towards their specific needs.
It's also a great way to build micro websites for your clients. Think about a customized "save-the-date" website for your Bride & Groom. What a great value-add for your clients, and what a great way to get visibility for your photography business.
---
Need help deciding if WordPress is the right choice for you? Feel free to Contact Us for a free no obligation consultation.
*The Current Photographer website contains links to our affiliate partners. Purchasing products and services through these links helps support our efforts to bring you the quality information you love and there's no additional cost to you.
Founder of Current Photographer, co-host of The Digital Photography Cafe Show, Designer, Photographer, and overall tech geek.