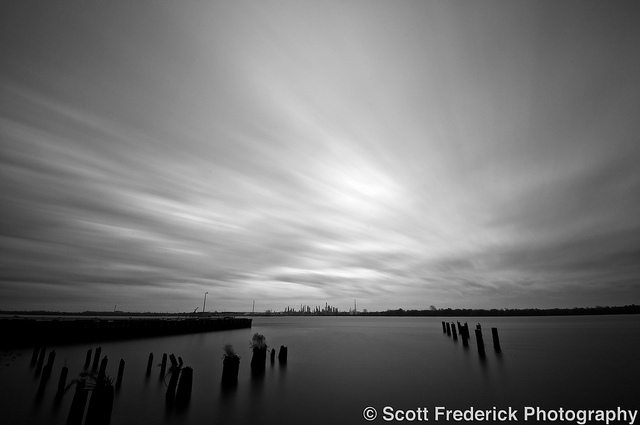 Black & white photography, is a fairly new medium for me.  I knew I wanted to incorporate it into my workflow, but I didn't know how.  I think shooting B&W has it's place, and lately I have found some interesting ways to work with it. One of the tools I think is a must have for any photographer, is the ND filter. I swear by the B+W brand, and am addicted to the ND 10 stop filter.  During the day it's an amazing tool, and 75% or more of the time I will convert these images to B&W.  If there are heavy clouds and moving elements, it will give you an incredible effect.
You can view my article on CurrentPhotographer.com called "Black Glass 101" to better understand this filter.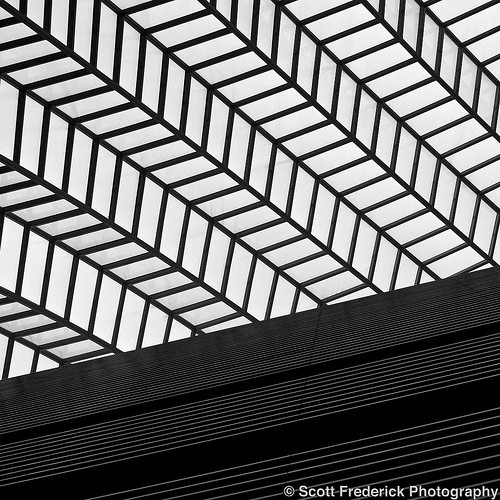 Another tool I use to shoot B&W is my Nikkor 35mm f/1.8 prime lens.  I just feel free with this lens, and I almost always shoot handheld with it.  As a matter of fact I will set my ISO to auto from 100-6400, and let the camera choose the ISO to keep the shutter speed above 1/60th.  I will almost always shoot in Aperture Priority mode, and the only adjustments I have to make are my depth of field and exposure compensation settings.  I will usually stay with a wide aperture while shooting with this lens.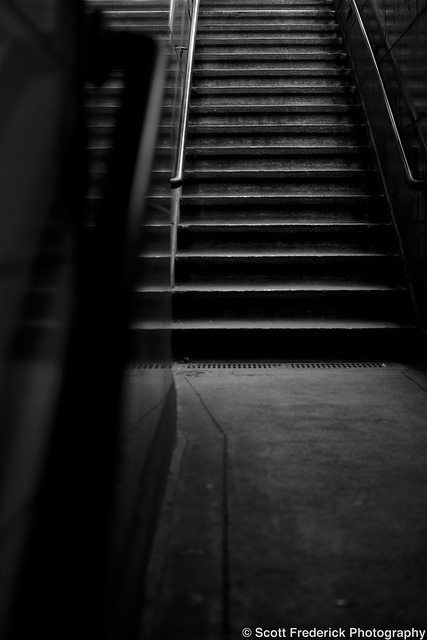 When converting my images to B&W, I use Aperture 3's black & white adjustment preset.  I also boost the red channel in the RGB section to 100%.  What usually happens is the exposure will need to be reduced, until the highlights aren't clipping anymore.  If you boost the contrast a little and reduce the brightness a click or two you should have a well balanced high contrast B&W image.  Now you can fine tune the texture and definition, and also add sharpening and noise reduction if needed.  Sometimes I like to keep the grainy noise look in my B&W images.
I think it helps when shooting B&W, to set your camera to monochrome.  This way you can review your images on the LCD screen in black & white.  You'll also be able to better judge, if you need to reduce your exposure compensation by 1/3 or more to add more contrast.  Check your histogram, but make sure you like what you see on the screen. I hope that you will experiment with black and white photography and find my tips helpful.
*The Current Photographer website contains links to our affiliate partners. Purchasing products and services through these links helps support our efforts to bring you the quality information you love and there's no additional cost to you.
Scott Frederick is known for his photography of land, city and urban exploration. His styles vary from HDR to fine art black and white including minimalism. When not using his DSLR, he likes to use the iPhone Hipstamatic app for fun. He is an avid blogger and social networker, who strives to inspire everyone to see the world through photography. He's been awarded Editor's Pick at HDRSpotting.com and continues to educate himself and others on new tools and techniques. Feel free to ask him any questions you may have about photography.