"What a beautiful day, not a cloud in the sky!" To most people this phrase means good things, but when I have my camera in hand, it's actually just the opposite.  As landscape photographers, there are many elements of a scene we look for when composing a shot. Typically the first things we analyze when shooting a landscape are the foreground and background elements, but often times we overlook what's above our heads. It's easy to dismiss clouds as another piece to your landscape puzzle, but if you pay special attention to the fluffy white stuff, your images can take that next step. I'm going to touch on why you should start paying more attention to clouds and break down some techniques on making them work for you.
Blue is boring
Start thinking of landscape images with three equally weighted segments: foreground, background and sky. Your goal should be to have each segment of the frame adding interest to your image. As your viewer's eye travels up or down the photograph, don't let it stop abruptly with a featureless blue sky. Sure, sometimes there's nothing you can do about it (ie, you're on vacation), but when shooting near your home, get that camera out when the sky has some character. It's perfectly fine returning to a favorite spot or capturing the same scene more than once. Adding clouds to a previously similar image can dramatically improve your shot.
Play the waiting game
Clouds move, it's science. Use this to your benefit. If you are out shooting at a location and compose a shot with a boring blue sky, take note of moving clouds in the area. If some nice puffy clouds are nearby, wait a few minutes and get them in the shot when they move through. There's usually little reason to rush a shot. Good things come to those who wait.
Sense of scale
Bringing your audience into the scene and sharing what you saw and felt is part of the reason why we shoot beautiful landscapes. A great way to share the sense of scale you experienced at a location is by utilizing the clouds above. Try a shot where clouds dominate the frame. This can often cause for a compelling scene that will impact the viewer because it translates the vastness or size of a landscape into an image.
Up, up and away
Just like the previous point of a cloud dominating image, shooting from a vantage point above them can translate an accurate sense of height. This tip is more out of your control than others, but take advantage when you can. Especially when you travel, explore areas of higher elevation. Search for higher vantage points looking down on popular areas to separate your image from the masses. A nice layer of clouds will help you avoid the "you had to be there" disclaimer. Friends and family will sense the elevation.
Hopefully from now on you will look at cloudy days a bit differently and use it to make some spectacular landscape images. Just remember to always keep clouds in mind while composing your shot because they can be a great asset to your photographic arsenal.
–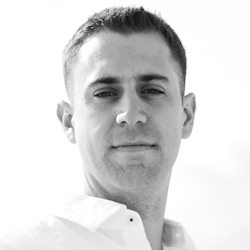 Jesse Pafundi is a photographer hailing from Long Island, New York. A lover of all things photography, he enjoys traveling and capturing the world around him as much as possible. In addition to shooting landscapes, he has a major affection for New York City architecture and urban exploration. Whether it's HDR, lens filters, or iPhoneography, he enjoys dabbling in and learning as many techniques as he can consume. Jesse believes strongly in the use of social media and blogging as a tool to further his knowledge and share his passion with anyone who wants to listen.

Company: Pafundi Images
Website: http://dudewithcamera.com
Twitter: @dude_withcamera
Facebook: http://facebook.com/pafundiimages

Photo Credit: © 2011 Jesse Pafundi
Here's how you can share your tips, techniques and tutorials on CurrentPhotographer.com
–
*The Current Photographer website contains links to our affiliate partners. Purchasing products and services through these links helps support our efforts to bring you the quality information you love and there's no additional cost to you.